Your bag is empty but your mind is plenty! 😉
Always welcome to your pages great friends from the US, Australia, Canada, Japan, India, the UK, Nigeria, Finland, Chile, Latvia, Malaysia, Thailand, Netherlands, Malaysia, India, Latvia, Denmark, South Africa, Germany, Philippines, Kenya, South Korea, Mexico, Uruguay, Poland, Vietnam,  Bosnia & Herzegovina, France, Spain, Portugal, Sri Lanka, Brazil, Italy,  Estonia, Bulgaria, Indonesia, Canada, Egypt, Argentina, Serbia, Israel, Belgium, Cameroon, Martinique, Russia,  Greece, Bangladesh,  South Africa, Kyrgyzstan,   Mexico,  Spain, Slovenia,  Turkey, Japan, Kazakhstan, , Poland, Ireland,  Nepal, Panama,  Chile,  Finland,  Bosnia & Herzegovina, Jamaica, Ecuador, Kuwait,  Croatia, Romania,  the UAE, Netherlands,  Uruguay, Pakistan, Czech Republic, Thailand, Bolivia, Trinidad &  Tobago, Vietnam,  Paraguay, Switzerland, Saudi Arabia,  Hong Kong, Norway,  Hungary, Latvia,  Puerto Rico,  Sweden,  Singapore,  Denmark, Georgia, Taiwan, Pakistan, Austria, Uzbekistan, Bahrain, Thailand, Cyprus,  Qatar,

Tanzania,  Ukraine, Colombia,  South Korea,

New Zealand,  Iraq, Costa Rica, Mauritius, American Samoa, Congo- Kinshasa,  El Salvador,  Réunion, Nepal,  Belarus,  Cambodia, Slovakia, Luxembourg, and all! 😉 
Why do you think that weather affects your mood?
Comprehensive research on this very subject was done by Canadian researchers, who reviewed 14 studies, consisting of 31,424 participants, and demonstrated that there is a strong correlation between depression and a lack of vitamin D; more …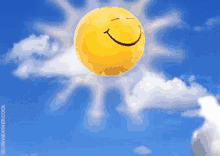 It is even said that rainy days bring gloomy mood to you, poor humans. Today in Walnut Creek, it is one of these days with a little bit of sun and no blue sky it is like white foggy situation slightly windy.
Some researchers claim that the relationship between weather and your mood is murky and questionable. Maybe having no interest in this correlation before the 70s is one reason they feel that.
Until we chat again, suggest

what you like to read about

, with our hugs and kisses ❤