Life always surprises you in a good way! 😉
Always welcome to your pages great friends from the US, Australia, Canada, Japan, India, the UK, Nigeria, Finland, Chile, Latvia, Malaysia, Thailand, Netherlands, Malaysia, India, Latvia, Denmark, South Africa, Germany, Philippines, Kenya, South Korea, Mexico, Uruguay, Poland, Vietnam,  Bosnia & Herzegovina, France, Spain, Portugal, Sri Lanka, Brazil, Italy,  Estonia, Bulgaria, Indonesia, Canada, Egypt, Argentina, Serbia, Israel, Belgium, Cameroon, Martinique, Russia,  Greece, Bangladesh,  South Africa, Kyrgyzstan,   Mexico,  Spain, Slovenia,  Turkey, Japan, Kazakhstan, , Poland, Ireland,  Nepal, Panama,  Chile,  Finland,  Bosnia & Herzegovina, Jamaica, Ecuador, Kuwait,  Croatia, Romania,  the UAE, Netherlands,  Uruguay, Pakistan, Czech Republic, Thailand, Bolivia, Trinidad &  Tobago, Vietnam,  Paraguay, Switzerland, Saudi Arabia,  Hong Kong, Norway,  Hungary, Latvia,  Puerto Rico,  Sweden,  Singapore,  Denmark, Georgia, Taiwan, Pakistan, Austria, Uzbekistan, Bahrain, Thailand, Cyprus,  Qatar,

Tanzania,  Ukraine, Colombia,  South Korea,

New Zealand,  Iraq, Costa Rica, Mauritius, American Samoa, Congo- Kinshasa,  El Salvador,  Réunion, Nepal,  Belarus,  Cambodia, Slovakia, Luxembourg, and all! 😉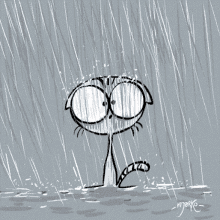 Why do you think that you can fight the gloomy weather?
Get yourself outside!

Daily walk and exercise can boost your mood.
Exercise releases endorphins, chemicals that create a positive or euphoric feeling in the body.
Make sure to get morning sunlight exposure to keep a regulated internal clock. More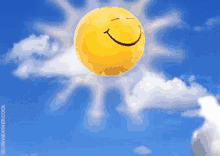 Rainy or gloomy weather, according to scientists could bring you some unhappy moments not necessarily to the extent of depression. In strong cases it could reach depression and anxiety.
Sometimes you are not even aware that you have depression. It is a bit different and complicated for each one 
Until we chat again, suggest

activities

, with our hugs and kisses ❤