Oh, ask your beautiful dream to keep coming back

!

😉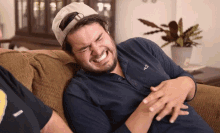 Again, what is cholesterol? Please pay attention and register this in your mind. It is very important for your body and your health.
Cholesterol is a waxy substance. It's not inherently "bad." Your body needs it to build cells and make vitamins and other hormones. More
Too much cholesterol means health problems and you do not want to open the door to these kind of illnesses for yourself or your family.
Your liver produces the cholesterol you need and so does the food you eat. Therefore, if your liver produces enough cholesterol to your body, any extra coming from the food will cause a problem.
The continuation of producing extra cholesterol could cause a serious problem which you do not need. While this could easily happen by eating street food which mostly saturated with fatty substances, you can lower your consumption of that street poison and replace with the kind of food which will keep you healthy and far away from cholesterol ailments.
Then, what are the foods that will keep you going on the right path?
This part, our friends, is for your next post. 🙄
Until we chat again, be aware of the strong relationship between your health and your food, with our hugs and kisses ❤
Always welcome back to your pages great friends from the US, Canada, Australia, the UK, Japan, Nigeria, Finland, India,, Chile, Latvia, Malaysia, Thailand, Netherlands, Malaysia, India, Latvia, Denmark, South Africa, Germany, Philippines, Kenya, South Korea, Mexico, Uruguay, Poland, Vietnam, Bosnia & Herzegovina, France, Spain, Portugal, Sri Lanka, Brazil, Italy, Estonia, Bulgaria, Indonesia, Canada, Egypt,

Argentina,

Serbia,

Israel,

Belgium, Cameroon, Martinique, Russia, Greece, Bangladesh, South Africa, Kyrgyzstan, Mexico, Spain, Slovenia, Turkey, Japan, Kazakhstan, , Poland, Ireland, Nepal, Panama, Chile, Finland, Bosnia & Herzegovina, Jamaica, Ecuador, Kuwait, Croatia, Romania, the UAE, Netherlands, Uruguay, Pakistan, Czech Republic, Thailand, Bolivia, Trinidad & Tobago, Vietnam, Paraguay, Switzerland, Saudi Arabia, Hong Kong, Norway, Hungary, Latvia, Puerto Rico, Sweden, Singapore, Denmark, Georgia, Taiwan, Pakistan, Austria, Uzbekistan, Bahrain, Thailand, Cyprus, Qatar,

Tanzania, Ukraine, Colombia, South Korea, New Zealand, Iraq,

Costa Rica, Mauri

tius, American Samoa, Congo- Kinshasa, El Salvador, Réunion, Nepal, Belarus, Cambodia, Slovakia, Luxembourg, and all

!