You are off to a great future map! 😉

 
Meat is number one in your food list that could cause you to have high cholesterol, minding that meat here is not including fish, chicken, or sea food.
The worst kind of meat that mostly causes this and other bad diseases is the processed meat. What is a processed meat? Many of you are unclear about the word "processed", it sound a bit vague and confusing. But you need to know exactly what it means in this context.
"Processed" means:
Processed meats are meats that have been preserved by smoking or salting, curing, drying, canning, or fermenting. or adding chemical preservatives. They include deli meats, bacon and hot dogs. Eating processed meats increases your cancer risk.
It is your choice to eat healthy and try to stay away from bad health conditions or to tell yourself "it doesn't matter this time only" and continue eating these nasty food. Definitely, it is the wrong risk to take if you really care about your health and your family's health too.
It is nothing similar to eating a piece of cake to complement a birthday occasion, it is far worse than that.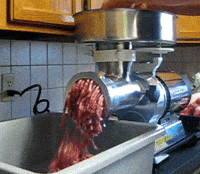 Examples of processed meat:
What are processed meats?
Bacon.
Sausage.
Hot dogs.
Pepperoni.
Lunch meat.
Salami.
Corned beef.
Jerky.
 🙄  You still need to know some more, what do you think?
Until we chat again, be aware of the strong relationship between your health and your food, with our hugs and kisses ❤
Always welcome back to your pages great friends from the US, Canada, Australia, the UK, Japan, Nigeria, Finland, India,, Chile, Latvia, Malaysia, Thailand, Netherlands, Malaysia, India, Latvia, Denmark, South Africa, Germany, Philippines, Kenya, South Korea, Mexico, Uruguay, Poland, Vietnam,  Bosnia & Herzegovina, France, Spain, Portugal, Sri Lanka, Brazil, Italy,  Estonia, Bulgaria, Indonesia, Canada, Egypt,

Argentina,

Serbia,

Israel,

Belgium, Cameroon, Martinique, Russia,  Greece, Bangladesh,  South Africa, Kyrgyzstan,   Mexico,  Spain, Slovenia,  Turkey, Japan, Kazakhstan, , Poland, Ireland,  Nepal, Panama,  Chile,  Finland,  Bosnia & Herzegovina, Jamaica, Ecuador, Kuwait,  Croatia, Romania,  the UAE, Netherlands,  Uruguay, Pakistan, Czech Republic, Thailand, Bolivia, Trinidad &  Tobago, Vietnam,  Paraguay, Switzerland, Saudi Arabia,  Hong Kong, Norway,  Hungary, Latvia,  Puerto Rico,  Sweden,  Singapore,  Denmark, Georgia, Taiwan, Pakistan, Austria, Uzbekistan, Bahrain, Thailand, Cyprus,  Qatar,

 

Tanzania,  Ukraine, Colombia,  South Korea, New Zealand,  Iraq,

Costa Rica, Mauri

tius, American Samoa, Congo- Kinshasa,  El Salvador,  Réunion, Nepal,  Belarus,  Cambodia, Slovakia, Luxembourg, and all! ❤