You hope that you are going in the right direction! 😉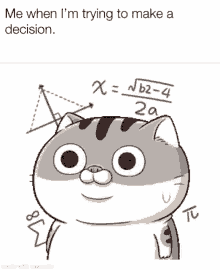 Were you there when that decision was made? Did she ask you before her decision? How did you know about it? All unknown.
Nowadays, it is hard to give an advice to your high-school kids about the decisions they make. You will be obstructed with the new generation tendency to consider you an old fashioned parent. Their response to you is all tainted with "I am now an adult I can take good care of myself", or somthing like: I need to try things and see if it going to work for me or not", or the latest one: "I need space pls I'm too busy, later", etc..

While you know that life is difficult and that good decisions are not easy to come, your children do not know this, and no matter what you say, it is hard during this age to be mature enough unless the child is raised up on deep mutual trust and obediance.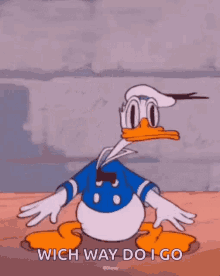 Decisions, as it was mentioned before, in one of our posts, could be described by a trail of endless words. The reality is that you might be one of these people who care about taking a good decision. But it is not about how you describe the decision, it is rather about how to deal with them in a way that makes you satisfied. How to give a good example for your children. 
Your mature son or daughter may ask you about hard decisions similar to marriage or relationship difficulties, and you can explain to them some effective ways to make a good decision. Whether they apply what you advised them with or not, it is totally up to them since they are the ones who live the situation.
Thanks for being here dear friends from t
he US, the UK, India, Canada, Philippines, Nigeria, Germany, Mexico, Portugal, Kenya, Hungary, China, South Korea, Colombia, Argentina, Maylasia, Japan, Ireland, Indonesia, Finland, Australia, Tailand, and all

!

Until we chat again, be here be near be inspired, with our hugs and kisses ❤