Forget about tomorrow and take the time to live some moments, instead of wasting all of them only in doing n never in living 😉 Welcome back our dearest friends and readers from
the US, the UK, Serbia, US.Virgin Islands, Vietnam, Bangladesh, India, Georgia, Canada, Italy, Moldova, and Ukraine

😉

Underwater caves are scary, or at least this is how it would make you feel at first sight! Some people enjoy adventures, and like to discover more, so although it is risky it gives them the thrills they seek. If you were one of these adventurers, here's a list for the most famous under water caves world wide:
Neptune's Grotto, Alghero, Italy.
Fingal's Cave, Staffa, Scottland.
Grotta Azzurra, Anacapri, Italy.
Apostle Island Sea Caves, Wisconsin, USA.
Great Blue Hole, Belize City, Belize.
Cuevas de Mármol, Chile Chico, Chile.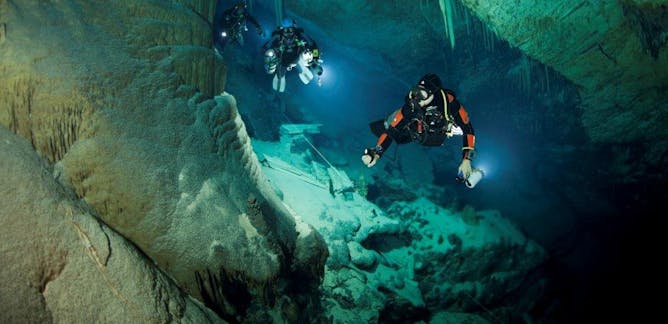 However a number of divers go to these underwater caves to look for fortunes, gems, gold, or other treasures, since there were too many ships which were lost in
the sea close from these caves, and it was said that pirates used to hide their treasures in old days, mostly in underwater caves. If you were among these gold seekers, you might be interested in visiting Port Royal, in Jamaica.
Johnny told me that he fear the deep sea and that he would never imagine himself diving or swimming underwater. Johnny is not the first one to feel this way. As a matter of fact, there are people who do not swim in the sea at all.
You might be surprised, but everyone feels different about the sea and its waves and tides. Tell me that this picture will not let you feel scared even for a second if you got to it while having a fun swim: the huge size of sea entities can give you a sudden panic. More?
There is plenty of things in your seas, oceans, or underwater caves that you know nothing about, and usually you would feel scared or frightened when you encounter strange or unknown entities.
Until we talk again, keep looking in our topics to your key for real inspiration, and you will get it with our hugs and kisses
❤