The last day of the year, here in California, is today! It's a Saturday, so the New Year 2017 will start tomorrow, which is a Sunday. There has been other countries that started the New Year yesterday, after midnight according to our Pacific Time Zone.
So we should wish our readers and friends everywhere very Happy New Year, and we will see you next year, for Californians 🙂
We would love to brag, and write the name of every country on Earth that visited our website; but, the truth is that, you all know that, we have really quite large number of audience everywhere, but probably we should assign a whole post for that purpose specifically. What do you think?! 💡
Still, we should mention our special thanks for
the US, Canada, the US, Mexico, Ireland, Australia, Jordan, the UK, UAE, n India

😉
In the meantime, you've noticed in this year 2016, in the world of photography, that there has been new trends for the wedding photography. Since the wedding event is one of the highest importance for people, it's also one of the highest in the number of photos, and the constant change in trends.
My daughter attended a wedding which was in a forest, more specifically in a hut; and when I asked about the reason, she said that the couple didn't want to be traditional. Therefore, they chose a peculiar spot to be memorable enough for their wedding.
Wow! What a change of thinking!
What we noticed was that the places of the wedding have become no more traditional, but rather on a wide range of landscape, so that photography could play enormous role far wider than before.
Also, the angles of the photos have changed dramatically, not only the location of the wedding.
In 2016, another trend, Maya, 1Zumba friend, mentioned was that, while browsing many well-known websites, their main photos included the back side of the successful guy or gal, exploring, thinking, contemplating, or doing whatever action.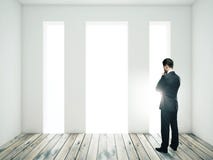 Certainly, it is a noticeable change that took place. Whether people like it or not, it's up to their personal taste.
We're just demonstrating and giving examples of what we researched, without judging any of them.
Again, wishing all of you, very happy New Year 2017. My dear 1Zumba friend, I wish to see you next year, with a lot of good news.
Until then, here's our kisses & hugs, and we will chat more very soon. Love you all ❤