Dear friends and readers from everywhere, thank you for visiting our pages today; especially the ones from
the US, the UK, Mexico, n Canada

😉

The worldwide phenomenon comes to life in "Fifty Shades of Grey" starring Dakota Johns and Jamie Dornan in the iconic roles of Anastasia Steele and Christian Grey. Ana is an inexperienced college student tasked with interviewing enigmatic billionaire christian grey. but what starts as business quickly becomes an unconventional romance.
Swept up in Christian's glamorous lifestyle, Ana soon finds another side to him as she discovers his secrets and explores her own dark desires. what results is a thrilling all –
consuming romance as Christian and Ana test the limits they will go to for their relationship.
That was the wording that made Johanna checked out that dvd from the library. She invited few friends to watch all together. She didn't notice the "R" rating for that movie.
It was a big surprise to find it all highly sexual action kind of movie, but her girlfriends didn't mind watching it, and later on each one of them had her own comments about it. Donna said laughing: "Wow! What was that?!"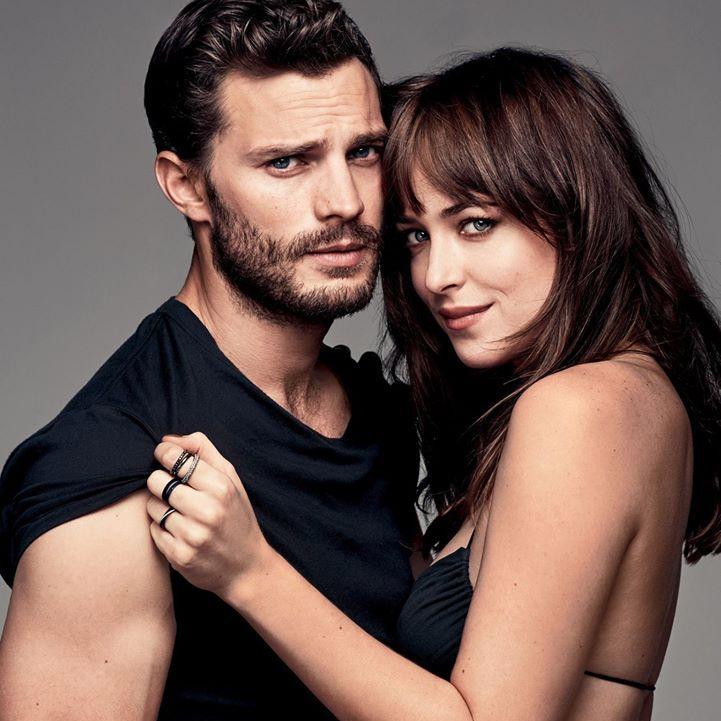 Nanie commented: "Well! How was she able to accept that kind of sickness? I think his money was the most attractive part about him, nothing else."
Katy, on the other hand, interrupted: "I don't mind living with him one week. Not at all. He is so gorgeous, and not boring and although he is twisted bastard, it's ok to have a short fling with him, haha."
You see how people are completely different in the way they're thinking. I bet each one of them translated that movie in a special way, according to her experiences and background.
Anyway, time to go for a break dear 1Zumba friend.
Until we chat some more, here's my kisses & hugs ❤