Remarkable evening for me, being with all of you, a time after time! Is it the same for you 😉 Welcome dear to our pages, especially from the US, Brazil, Ireland, South Africa, n Canada 😉
Being in shape, is something that I'm after all the time. For quite some time, I did not walk, but today it happens. I walk and I talk for 30 min, Haha!
I'm glad that I tried the Bart so I could see what new signs they had on the walls, and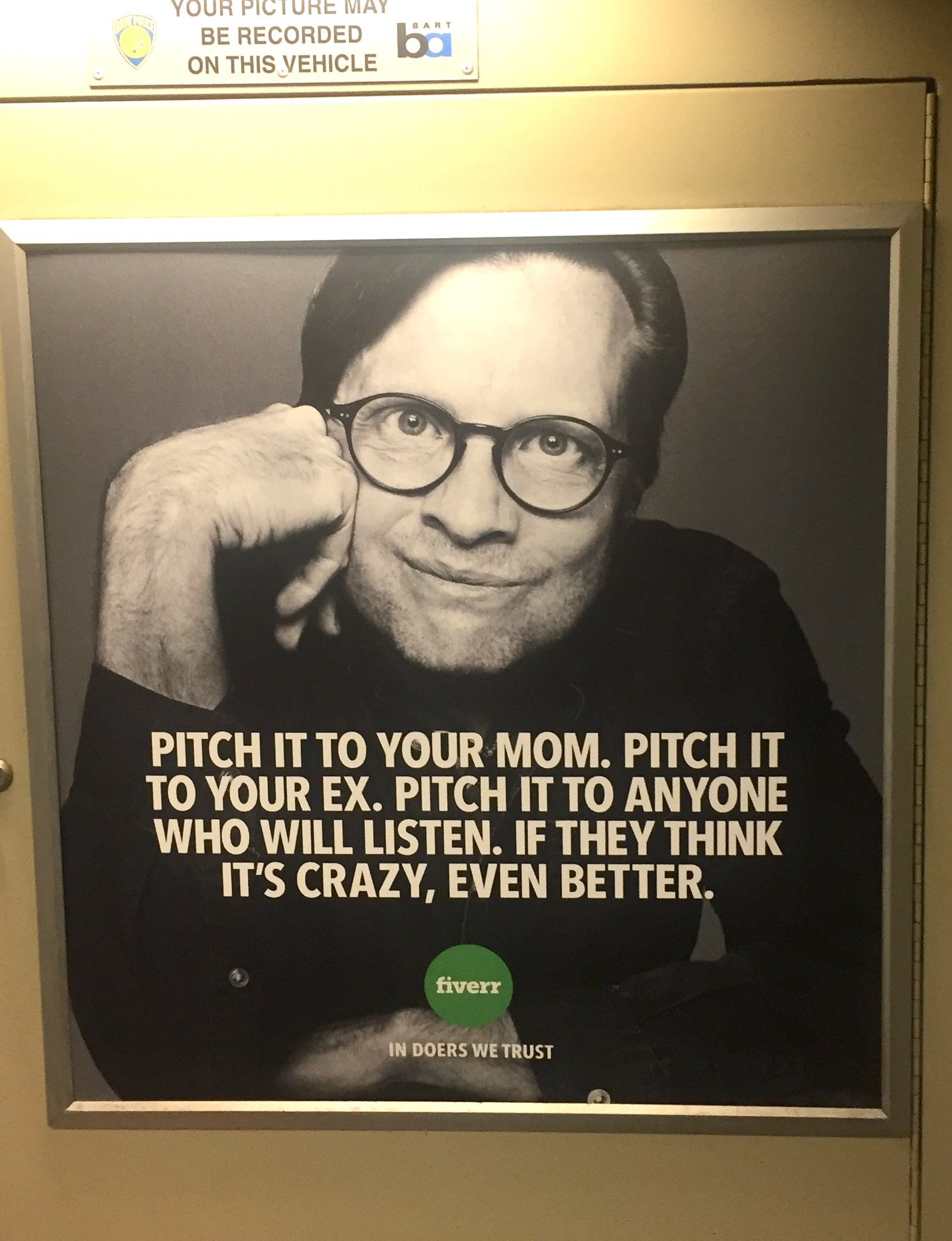 inside the train. It was quite a collection, but the one which grabbed my attention more than all the others, was the one saying: 
"Pitch it to your mom, pitch it to your ex, pitch it to anyone who will listen. And if they told you that it was crazy, it's even better!"
So the word "Crazy" lately has been used to indicate being smart or different
than the others in a nice way. It is related to a bright idea or, as my friend told me "out of the box" ideas. He also told me that the French people wanted Obama to be their president, which I think I read it online last week or so. Why am I not surprised?!
Chatting and listening to others is great quality. If you have it, you'll make a lot of friends, it's totally up to you.
Love you all, and here's our kisses and hugs ❤