Once you started speaking you will not stop coz everything is coming up in rose! 😉
The title (2021) was the key to select it although it was described as German piece which might make you a bit hesitant to watch at first but then when you run part of it, you'll find out that it is in English so you decide to continue watching.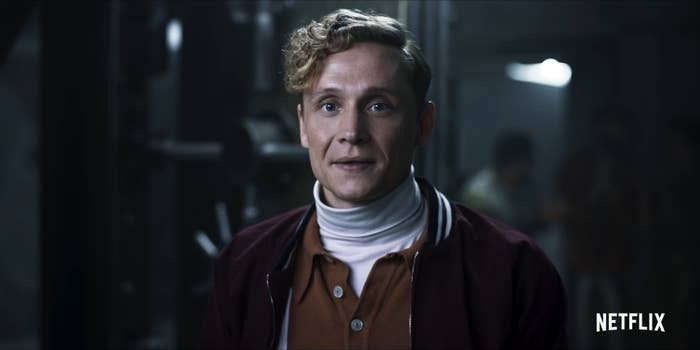 Welcome back and thanks for being here with all of us from

the US, the UK,

Ecuador, Canada, Kuwait, Turkey, Malaysia, Croatia, South Africa, Nigeria, India,

China, Romania, Greece, Bangladesh, Finland, Serbia, Poland, Philippines,

Kyrgyzstan,

France, Ireland, Ecuador,

Indonesia, Bangladesh, Italy, India, Belgium, 

Cameroon, 

Australia,  Philippines, Germany, Russia,

Argentina, the UAE, Netherlands,  Brazil, Bulgaria, Uruguay, Pakistan,  Poland, Portugal, Czech Republic, Thailand, Bolivia, Mexico, Trinidad & Tobago, Vietnam, Kenya,

 Paraguay, Switzerland,

Saudi Arabia, Egypt, Hong Kong, Norway,

Kazakhstan,

Turkey, Hungary, Latvia,  Puerto Rico,  Sweden,  Singapore, Panama, Denmark, Georgia,

 Taiwan, Estonia,

Pakistan, Japan,  Spain,   Greece, Austria,

Uzbekistan, Bahrain, Chile, Thailand, Cyprus,  Qatar,

Tanzania,  Ukraine, Colombia,  South Korea,

New Zealand,  Iraq, Costa Rica, Mauritius, American Samoa, Bosnia & Herzegovina,  Congo- Kinshasa,  El Salvador,  Réunion, Nepal,  Belarus,

and all!😉
It is a comedy that you can watch with your kids a family movie but it might be of interest to adults more than to kids. The challenge of opening safes was quite interesting part of the movie.
Until we chat again, you will be inspired so go ahead and enjoy it with our hugs and kisses ❤