When was it the last time you heard the birds?! 😉
You go to the bank, the girl behind the window tells you: "Keep it in a safe place; it's very special piece."
"Ok, great what does this mean? How precious is it? And who can tell me this? or at least confirm this discovery?", asking yourself.
You go to an evaluation or assessment street office asking about this piece of coins. The store's manager asked: "Where did you find this coin?" You answer: "It has been in the family for some time with my grandma and now she wants to know if there is any value to it," replying quickly not to waste more time.
The guy said: "It is one of a kind I bet. I've never seen any coin like it before and here I can only give you some advice for gold or silver by weight. Although we have some coins pictures on our walls. All I can say it carries a lot of value."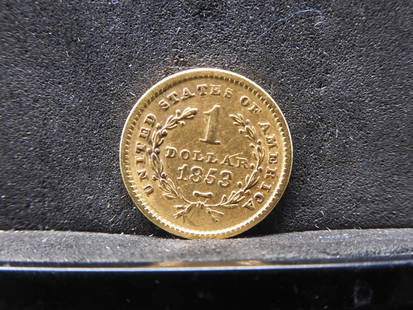 "Oh! Great that is what I heard and that's why I am here," talking to myself.; and smiling at him I continued: 'Whereabout I could get an accurate estimate in numbers?'"
Cunningly he smiled back at me explaining that I had to go to an accredited appraiser in SF or SJ or other areas but only if they had the right buyer.
Again, you get nowhere so far. It started feeling awkward and you think you should make some calls before going anywhere else. All you need is a truly valid opinion.
Dearest friends everywhere, it is great to know new friends every single day; therefore, we thank everyone of you who spend few moments feeling our words. Our special thanks go for friends

from

the US, the UK, Nigeria, India, Philippines, Argentina, Russia, Sweden, Brazil, Pakistan,, Netherlands, China, Canada, Germany, Hungary, South Africa, Mexico, Romania, Peru, Finland, Switzerland, Czech Republic, Thailand, Spain, Portugal, Kenya, Indonesia, Denmark, Kazakhstan, Cameroon, Japan, Turkey, Italy, UAE, Croatia, France, Kosovo, Colombia, Vietnam, Ukraine, Pakistan, Jamaica,  Malaysia,  Germany, Philippines, Kenya,  Australia, South Korea,  Uruguay, Poland, Vietnam,  Bosnia & Herzegovina, France, Spain, Portugal, Sri Lanka, Brazil,  Estonia, Bulgaria, Indonesia,  Egypt, Argentina, Serbia, Israel, Belgium, Cameroon, Martinique, Greece, Bangladesh,  Kyrgyzstan,  Spain, Slovenia,  Turkey, Japan, Kazakhstan, ,

Poland, Ireland,  Nepal

, Panama,  Chile,  Finland,  Bosnia & Herzegovina,

Jamaica, Ecuador, Kuwait,  Croatia,

Romania, 

the UAE, Netherlands,  Uruguay, Pakistan, Thailand, Bolivia, Trinidad &  Tobago, Vietnam,

 Paraguay, Switzerland, Saudi Arabia,  Hong Kong, Norway,

  Hungary, Latvia,  Puerto Rico, Singapore,   Georgia,

Taiwan, Pakistan, Austria,

Uzbekistan, Bahrain,  Cyprus,  Qatar,

Tanzania,

New Zealand,  Iraq, Costa Rica, Mauritius, American Samoa, Congo- Kinshasa,  El Salvador,  Réunion, Nepal,  Belarus,  Cambodia, Slovakia, Luxembourg, and all! 😉 
Until we talk again, be

alive

with our hugs and kisses ❤