Dedicate yourself to what you feel is true! 😉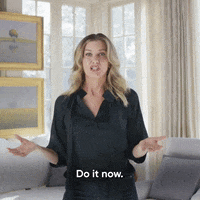 What is a bad faith insurance?
Bad faith insurance refers to an insurer's attempt to renege on its obligations to its clients, either through refusal to pay a policyholder's legitimate claim or investigate and process a policyholder's claim within a reasonable period. more
Why is there acute shortage in attorneys who accept insurance bad faith cases? You do not know.
Maybe they are more interested in injuries since it makes more money as it seems to be.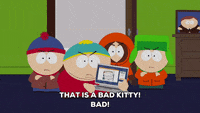 Maybe it is lack of confidence in the success of the claims.
Maybe the bad faith cases are more difficult than others. Nobody knows yet about that shortage in WA, but you are still looking for justice.
Dearest friends everywhere, it is great to know new friends every single day; therefore, we thank everyone of you who spend few moments feeling our words. Our special thanks go for friends from the US, the UK, Nigeria, India, Philippines, Argentina, Russia, Sweden, Brazil, Pakistan,, Netherlands, China, Canada, Germany, Hungary, South Africa, Mexico, Romania, Peru, Finland, Switzerland, Czech Republic, Thailand, Spain, Portugal, Kenya, Indonesia, Denmark, Kazakhstan, Cameroon, Japan, Turkey, Italy, UAE, Croatia, France, Kosovo, Colombia, Vietnam, Ukraine, Pakistan, Jamaica,  Malaysia,  Germany, Philippines, Kenya,  Australia, South Korea,  Uruguay, Poland, Vietnam,  Bosnia & Herzegovina, France, Spain, Portugal, Sri Lanka, Brazil,  Estonia, Bulgaria, Indonesia,  Egypt, Argentina, Serbia, Israel, Belgium, Cameroon, Martinique, Greece, Bangladesh,  Kyrgyzstan,  Spain, Slovenia,  Turkey, Japan, Kazakhstan, , Poland, Ireland,  Nepal, Panama,  Chile,  Finland,  Bosnia & Herzegovina, Jamaica, Ecuador, Kuwait,  Croatia, Romania,  the UAE, Netherlands,  Uruguay, Pakistan, Thailand, Bolivia, Trinidad &  Tobago, Vietnam,  Paraguay, Switzerland, Saudi Arabia,  Hong Kong, Norway,  Hungary, Latvia,  Puerto Rico, Singapore,   Georgia, Taiwan, Pakistan, Austria, Uzbekistan, Bahrain,  Cyprus,  Qatar, 

Tanzania, 

New Zealand,  Iraq, Costa Rica, Mauritius,

American

Samoa, Congo- Kinshasa,

  El

Salvador,

  Réunion, Nepal, 

Belarus,  Cambodia, Slovakia, Luxembourg, and all!
Until we talk again, choose right 

join
us

, with our hugs and kisses ❤