Never brag about giving others food to eat; you were only a messenger! 😉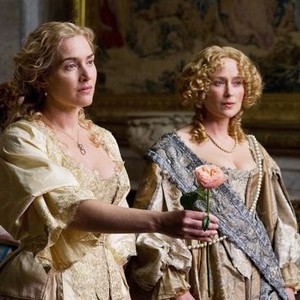 Is it new or old? Neither, somehow in the middle. How old was Kate Winslet when she made that movie? Maybe in her 30s.
She was the star attraction at the premiere of A Little Chaos in New York City on Wednesday. The British actress, 39 yrs in 2014-15.
It is a romantic Drama which tells a story about a woman who had life incidents that made her focus on earning living in a unique way for that time.
It is one of the enjoyable movies although it is fiction, so nothing is true about it; however it tells you a tale that you can talk about it in many ways.
If you still have time  today for your weekend end, go ahead and watch it if you haven't already did 🙄
Always welcome to your pages great friends from
the US, the UK, Australia,
Russia, 
Canada, Japan, India, Nigeria, Finland, Chile, Latvia, Malaysia, Thailand, Netherlands, Malaysia, India, Latvia, Denmark, South Africa, Germany, Philippines, Kenya, South Korea, Mexico, Uruguay, Poland, Vietnam,  Bosnia & Herzegovina, France, Spain, Portugal, Sri Lanka, Brazil, Italy,  Estonia, Bulgaria, Indonesia, Canada, Egypt, Argentina, Serbia, Israel, Belgium, Cameroon, Martinique,  Greece, Bangladesh,  South Africa, Kyrgyzstan,   Mexico,  Spain, Slovenia,  Turkey, Japan, Kazakhstan, , Poland, Ireland,  Nepal, Panama,  Chile,  Finland,  Bosnia & Herzegovina, Jamaica, Ecuador, Kuwait,  Croatia, Romania,  the UAE, Netherlands,  Uruguay, Pakistan, Czech Republic, Thailand, Bolivia, Trinidad &  Tobago, Vietnam, Paraguay, Switzerland, Saudi Arabia,  Hong Kong, Norway,  Hungary, Latvia,  Puerto Rico,  Sweden,  Singapore,  Denmark, Georgia, Taiwan, Pakistan, Austria, Uzbekistan, Bahrain, Thailand, Cyprus,  Qatar, Tanzania,  Ukrain

e, Colombia,  South Korea,

New Zealand,  Iraq, Costa Rica, Mauritius, American Samoa, Congo- Kinshasa,  El Salvador,  

R

éunion, Nepal,  Belarus,  Cambodia, Slovakia, Luxembourg, and all!

 
Until we chat again, we'd like to have you here, with our hugs and kisses ❤