When you have plenty new things to say, in a limited length of time, you need to measure your words. Great! Welcome dearest friends and readers from

the US, Ireland, Thailand, New Zealand, Netherlands, n Australia

 😉
When we were kids, we used to play a lot on the beach. I was into the racket ball. My mind had nothing else to worry about, except that small ball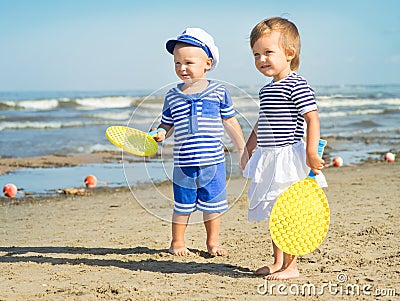 hitting it back and forth. The breeze of the sea would slap our faces, and that special smell would go into our breathing tunnels.
How enjoyable it is to be a kid?! I didn't know that except when I became an adult. Think about it. Sit with yourself, and try to remember those moments when you had a very short body that was growing up a little bit by a little bit, and your parents had to buy new clothes for you, whenever your cloths did not fit you any more. Plenty of cool memories are just sitting there deep in your mind, waiting for you to open that door, to give yourself some pleasure.
Of course it is not the same for everyone, but no matter what kind of living you had, there was always great precious moments, that you'd wish to live them again. Am I right?
Tania, a 1Zumba friend, sent me one of her creative products, and
explained how she came up with such idea. It's a Christmas tree model; instead of the huge bulky real Christmas tree, she designed simpler model, you can still decorate it, and lit it, but less expensive, so when you throw it away afterwards, you'd not feel it was a burden to buy it or to carry it in the first place.
The second idea we received, in order to make extra money, is a splendid new idea for people, who are really in need of making fast money. However, it takes some physical work. It's
simply collecting the leaves that come down from the trees. This is free and legal. You're actually going to be cleaning or kind of cleaning the sitting leaves on the ground, or the fruits. Collect as much as you can, then you can sell them for farms, which have animals. You can make good money.
The third idea is a purse design, which is cute and I have not seen a similar one before. Definitely, it is a new shape, with some explanation about the kind of fabric which is supposed to be used, and the colors of the purse, and the kind of chain which will be used as a handle for this purse, and the inside pockets, which will carry your cell phone, your lipstick, and your keys.
You know that in some cultures, a slap on the face is not a big deal, even
here in our communities, one mom told me once that whenever her kid did something wrong, she just gave him a slap on the face, for which I felt terrible.
I totally disagree with anyone who is using physical punishment for a kid or an adult. It's humiliating, degrading, and awful. I feel that the human being's face is something sacred., and that the Creator gave us that face, to cherish, maintain, and protect.
If you feel the same, it's great, and if not, send me a letter, let me know your opinion, and let's discuss it further. I would love to do that.
To all of you, dear friends & readers, we are here to help each other, so if there's anything we can help you with, pls immediately contact us. This is what we are here for. This is our mission on Earth, guys, to help each other, to care for each other, to support each other, n to love each other.
Love you all, enjoy our topics, and here's our hugs and kisses
❤