Thank you again for visiting our pages dear friends and readers from

the US, Jordan, Poland, India, New Zealand, France, Greece, n Australia

. 😉
Boating is fun!
As it turns out, you don't have to be rich to own a boat. The National Marine Manufacturers Association (NMMA) says 72 percent of American boat owners have household incomes of less than $100,000 each.
But you do want to chart a sensible course for your money — by choosing a boat that you can afford to buy and afford to maintain.
Murtaza  & Marian told me that they only can get out in their boat once every 3 or 4
weeks, other than that it's sitting there, but they still enjoys it and don't want to sell it.
How about you? Have you ever tried a yacht ride?
Sure, I did many times with friends and family. There is plenty of fun in having a ride out there in the middle of the water, the turns and the donuts' spins are great.  55 mins is a fair amount of time as you could cover a reasonable distance, if you're thinking of having one.
Where? 
San Mateo, Richmond, San Francisco, Monterey, Half Moon Bay, and plenty other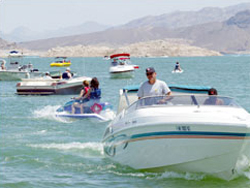 beautiful places for boating or yachting.
What is the difference then between yachting and boating?
Yachting refers to the use of recreational boats and ships called yachts for sporting purposes. Yachts are different from working ships mainly by their leisure purpose. With sailboats, it is called sailing, and with motorboats, it is called power-boating.
Boating is the leisurely activity of travelling by boat, or the recreational use of a boat whether powerboats, sailboats, or man-powered vessels (such as rowing and paddle boats), focused on the travel itself, as well as sports activities, such as
fishing or water-skiing. It is a popular activity, and there are millions of boaters worldwide.
Is it more exciting to try the sports boats? Is the yacht more luxurious? Oh! Many
other questions will come to mind, once we open this door for more knowledge about boats and sea life.
Although it is thrilling to have these kinds of rides, but sometimes when don't pay attention, things could go wrong, and to what extent, no-one knows. 🙄
Being cautious and ready for any unexpected happening is good in these instances, not to fall asleep or keep texting someone, and forget about your yacht.
I'm sure there is thousands of online sources with pictures and lovely photos, and trips to many delightful places, that you can try if you are in the Bay Area, CA.
If you still want to talk some more, let's do this after taking a short break. Until then, hugs and kisses for all of you ❤
References: