You should show them the money! 😉 Welcome back dear friends from 

the US, India, Philippines, the UK, Switzerland, Ukraine, Malaysia, Italy, Sweden, and South Africa

😉
The secret of thanks is that it opens the door for many beautiful things to happen to you. But the answer to "Thank you" nowadays has become unexpected.
I remember many years ago, my daughter and I were having breakfast in a hotel at Berkeley and while handing back the check to the waiter saying thank you, his answer was "Absolutely". We looked at each other and smiled. The reason was that we expected "Welcome", or any synonyms/alternative such as "Not at all", "Happy to serve you" "Any time welcome" etc..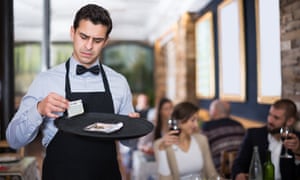 Instead, it sounded as if he was saying: "yes you should absolutely thank me".  Now, thinking about it, I guess he meant: "Absolutely you're welcome" since there was an omitted part, it could go both ways why not? 🙄
Earlier today, Sufa had a conversation  with one of our readers over the phone. Our friend wanted to give us some feedback about a topic that we talked about several times before, which is selling retail stores' bags or other stores' bags to customers, and how bad that practice was.
Russell gave some new way of ripping off customers, selling them bags without even telling them. Unfortunately, the incident took place at Walgreen stores, where he lived in the Bay Area.
He sent us copies from his receipts which showed that the cashier added 10 cents every time he purchased any item from that store, without telling him. When he discovered that, he headed back to the store, telling her that she never asked him if he wanted to buy a bag or not, and that she ripped him off the 10 cent each time she did that.
He was astonished when she did not apologize or say anything. Instead, she opened her drawer and handed him a 10 cent, whirling her lips in an expression on her face saying: "it's only 10 cents", which made him mad and sad.
He told Sufa that he didn't want to complain to the manager, because unless her manager knew about that, she couldn't have been able to practice her crookery on him without the management knowledge.
Shame on every store who does this to people. We can't imagine that any respectful store would risk its reputation for 10 cent/customer, but wait a minute, do you know how many customers a year Walgreen serve? It's over 800 millions. In other words, the 10 cents will be interpreted to 80 millions/year.
Oops! 
What  should you do about this?!
Until we chat again, stick around our

t

op

ics, you'll gain a lot, with our hugs and kisses
❤