Believe it, you are in 2019, unless you're with us – the countries which still live in 2018! 😉 Thank you for

the US and Portugal

friends and welcome back everyone else from anywhere else in our beautiful world! 😉
If you're close from San Diego, you should take advantage of that live spot where there are plenty of parties going on there.
You've got a chance to join:
Monday, Dec. 31: Happy New Year!
NBC 7, Telemundo 20 & SoundDiego Host New Year's Eve Bash
11:35 p.m. to 12:05 p.m., NBC 7
Ring in 2019 by watching our special live broadcast on NBC 7 on New Year's Eve from 11:35 p.m. to 12:05 a.m. NBC 7, Telemundo 20 and SoundDiego will take you to the biggest NYE party in town: Big Night San Diego. Tune in! If you're interested in attending the event, visit this website to save $10 on tickets to Big Night San Diego.
Eater San Diego's Guide on Where to Spend New Year's Eve
Times and Locations Vary
If you're a foodie looking to close out 2018 with one heck of a meal, this guide to New Year's Eve dining in San Diego may suit your needs. Our food-forward friends at Eater San Diego have compiled a list of 18 options for celebrating NYE while enjoying the best of our local dining and drinks scene. Bon appetit!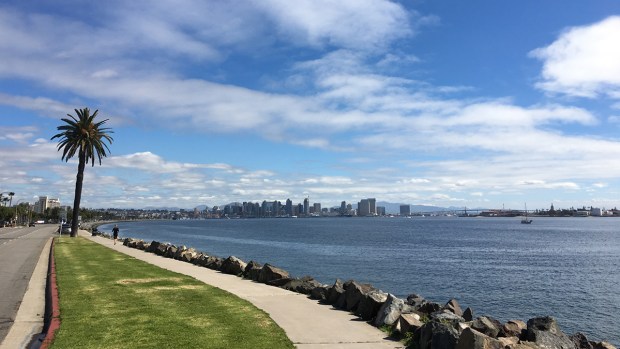 8 Must-See Ocean Views in San Diego 
New Year's Eve on the Water
8:30 p.m., San Diego Bay
There is, perhaps, nothing more San Diego than celebrating the New Year along our scenic waterfront. If you've got your sea legs, you can ring in 2019 on one of many cruises around San Diego Bay. Rock the Boat by the Hornblower invites revelers aboard the Adventure Yacht for drinks and dancing from 8:30 p.m. to 1 a.m. There's also the New Year's Eve Dinner Cruise by Flagship Cruises & Events, which cruises from 9 p.m. to 12:30 a.m. Another option is the New Year's Eve Yacht Party aboard the three-level Spirit of San Diego, which boards at 9 p.m. and returns to the docks at 12:45 a.m.
Until we chat again may be next year, you've almost there among out topics, with your pure inspiration and our hugs and kisses ❤