So interesting, everyday brings you something special! 😉 Thank you for coming to our tiny spot from everywhere:

the US, Canada, the UK, Mexico, Belgium, India, Turkey, and Brazil!!

😉
"Wow! She looks very young in this movie", we couldn't believe how she appeared so young indeed. How could that happened?
Nicole Kidman, at the beginning of her career as an actress, was not capable of being natural but in this movie there's something different.

You'll feel the same when you watch it. The funny thing was that: when there was a "Caller for Prayers", you'd see in the manuscript appearing on the screen "singing in a foreign language", what?
OMG! 😮
Who are these people? Are you kidding? Is it ignorance or intentional misinformation for the viewers? Terrible! It's repeated a number of times during the movie. So, you tell us what was it?
Andy admired Kidman when she said:
"I know who I am, my heart does not belong to anyone except the desert."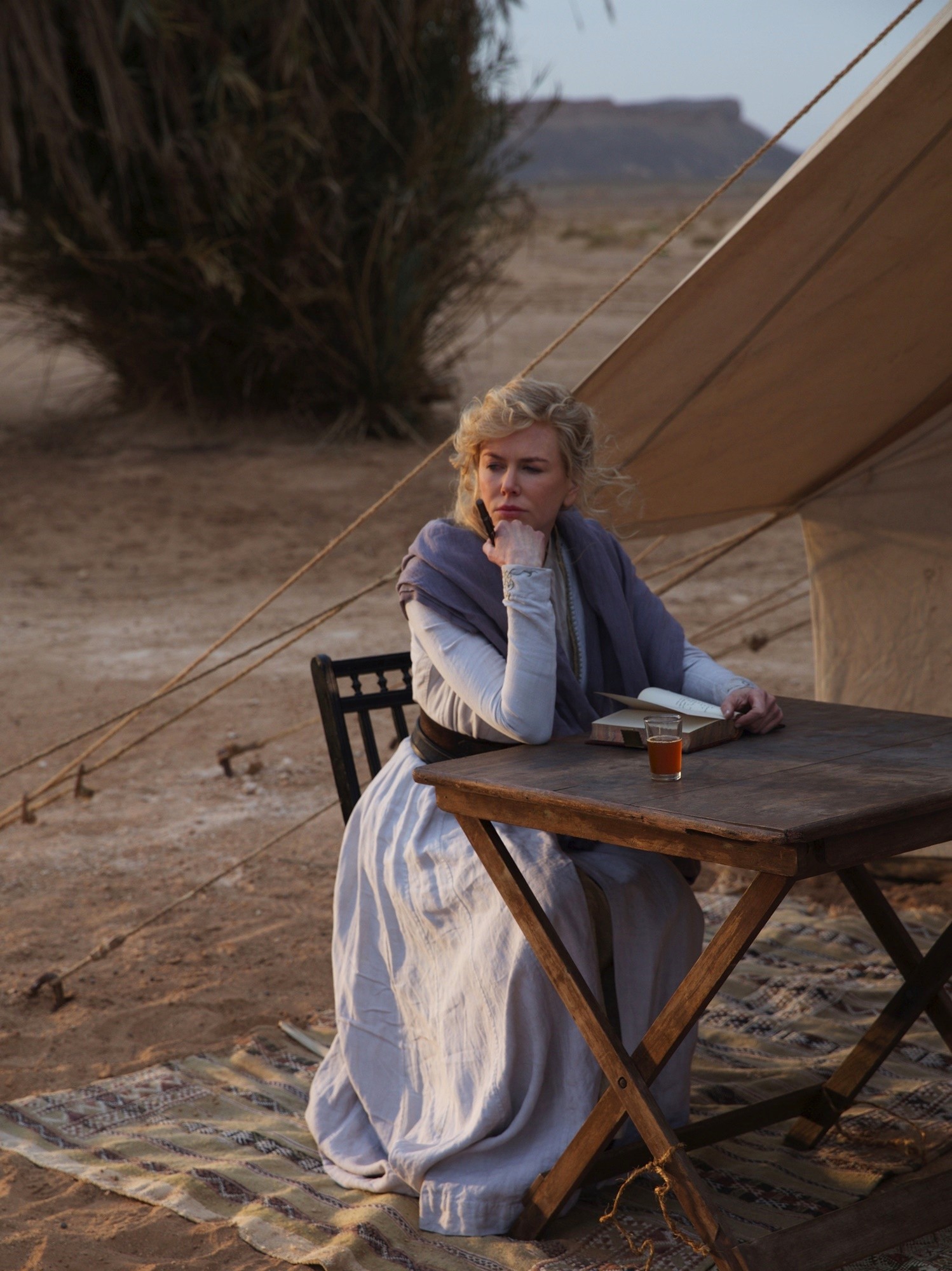 He made us repeat that part few times, not sure what exactly he liked about that, may be the way it was said 🙄
Partiality is hard, but you've got to train yourself to see everything in a scientific way.  If you believe in one creed then talking about another, anything you're going to say about it, would be examined thoroughly, so before you speak, you need to think carefully. 
Pretending not to realize an Azaan, a very important part of a religion is either a  clear ignorance or anti-religious thing.
"The Queen of the Desert", how sad its melody was, it would really move you.
Until we talk again, live with our topics, be on fire getting your inspiration, with our hugs and kisses ❤