Everything you do has a story! 😉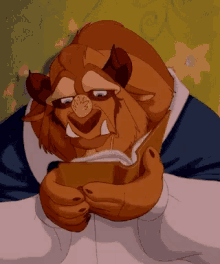 Why do you like or dislike mystery novels? People are different, remember?
I simply couldn't keep up with all the characters and clues. But I was only in fourth or fifth grade at the time, so it's possible mysteries were too advanced for my elementary reasoning. However found. more
Perhaps you might say that the majority likes the mystery genre in novels and in movies too.
Patty said:                                                "mystery novels appeal to my desire to have things in order (and I am so disorganized!). In the story there is chaos, and then someone comes along and puts everything right, ugh"
Remember that everyone loves the mystery novels for a reason. It takes you to a story where you are watching characters and kind of judging them to figure out who is good and who is bad. By the end, you'd figure out if you were right or wrong. 🙄
Dearest friends everywhere, it is great to know new friends every single day; therefore, we thank everyone of you who spend few moments feeling our words. Our special thanks go for friends from the US, the UK, Nigeria, India, Philippines, Argentina, Russia, Sweden, Brazil, Pakistan,, Netherlands, China, Canada, Germany, Hungary, South Africa, Mexico, Romania, Peru, Finland, Switzerland, Czech Republic, Thailand, Spain, Portugal, Kenya, Indonesia, Denmark, Kazakhstan, Cameroon, Japan, Turkey, Italy, UAE, Croatia, France, Kosovo, Colombia, Vietnam, Ukraine, Pakistan, Jamaica,  Malaysia,  Germany, Philippines, Kenya,  Australia, South Korea,  Uruguay, Poland, Vietnam,  Bosnia & Herzegovina, France, Spain, Portugal, Sri Lanka, Brazil,  Estonia, Bulgaria, Indonesia,  Egypt, Argentina, Serbia, Israel, Belgium, Cameroon, Martinique, Greece, Bangladesh,  Kyrgyzstan,  Spain, Slovenia,  Turkey, Japan, Kazakhstan, , Poland, Ireland,  Nepal, Panama,  Chile,  Finland,  Bosnia & Herzegovina, Jamaica, Ecuador, Kuwait,  Croatia, Romania,  the UAE, Netherlands,  Uruguay, Pakistan, Thailand, Bolivia, Trinidad &  Tobago, Vietnam,  Paraguay, Switzerland, Saudi Arabia,  Hong Kong, Norway,  Hungary, Latvia,  Puerto Rico, Singapore,   Georgia, Taiwan, Pakistan, Austria, Uzbekistan, Bahrain,  Cyprus,  Qatar, 

Tanzania, 

New Zealand,  Iraq, Costa Rica, Mauritius,

American

Samoa, Congo- Kinshasa,

  El

Salvador,

  Réunion, Nepal, 

Belarus,  Cambodia, Slovakia, Luxembourg, and all!
Until we talk again, choose right 

join
us

, with our hugs and kisses ❤