Oh! Your success is our success! Why do you miss it and like it the most after it's gone?!  Find the solution! 😉 Welcome back friends and readers from everywhere:

the US, 

Sweden, Brazil, India, Philippines, France, Hungary, Saudi Arabia, the UK, and Ukraine
😉
Onions, do you like'm?!
Many people like the onions in their food but avoid eating it raw for its unpleasant smell. Perhaps if you think about it, it has a smell like any other smell. It's just labeled "unfavorable" one by people.
Anyway, even if it was, so what? If there was a great benefit in eating onions: raw, cooked, or roasted, you would go for it undoubtedly so long as it had something special for your body.
When you know that onions can help you losing more weight, and all its other possibilities, you would think twice before saying no to the "Onions"! 
Of course you don't want to hear about the history of nutrition that onions bring to your health, you are probably already aware of that. We'll save you that part.
A fast definition for onions by Google:
Onions plant can be grown in well drained and moist soil, you can even grown it in or backyard or garden to reap its health benefits. … Onions also contain mineral component such as calcium magnesium, sodium, potassium, selenium, phosphorus and they are a good source of vitamin c, vitamin B6 and dietary fiber.Feb 15, 2018
Medically-speaking, onions can cure many symptoms. If you're interested to know more about that, click here.
Onions are amazing in everything and the most important  one that you care about the most is that it can help you in losing weight. Pauline, Tammy, and Bonner were able to use it effectively for a whole month, during which they lost a considerable number of pounds each.
If you like to try it yourself, you're welcome to do that. Here's some of the dishes they use to attain their goal  of weight loss successfully. By the way, onions can be used as a side dish, a salad, a soup, or a main dish, which is unknown  for many people.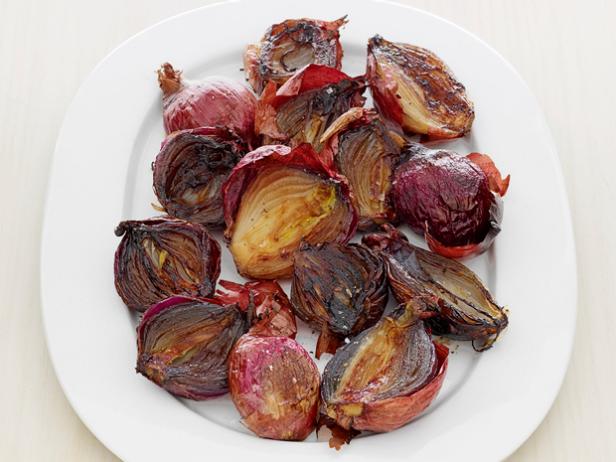 Roasted Red Onions:
Ingredients:  2 pounds unpeeled red onions; toss in a large bowl with 1/4 cup olive oil, 1 teaspoon sweet smoked paprika and a pinch each of sugar and salt. Preparation: Place the onions cut-side down on a baking sheet; roast at 450 degrees until soft and browned, 30 minutes.
Red Onions Roasted With Balsamic and Honey:
Ingredients: 3 red onions, peeled, halved lengthwise, 1 cup balsamic vinegar, 1/4 cup extra-virgin olive oil, 1/3 cup honey, Sea salt and freshly ground black pepper, 1/2 stick unsalted butter, 1/4 bunch fresh thyme.
Preparation: Preheat the oven to 325 degrees F. Put the onions on a sheet pan, cut side up, and drizzle with balsamic vinegar, olive oil, and honey. Season with salt and pepper then top each with a pat of butter and fresh thyme. Bake for 40 minutes, until the onions are soft and caramelized around the edges.
Herb-Roasted Onions
Ingredients: 2 red onions, 1 yellow onion, 2 tablespoons freshly squeezed lemon juice, 1 teaspoon Dijon mustard, 1 teaspoon minced garlic, 1/2 tablespoon minced fresh thyme leaves, 3/4 teaspoon kosher salt, 1/4 teaspoon freshly ground black pepper, 1/4 cup good olive oil, 1/2 tablespoon minced fresh parsley leaves.
Preparation: Remove the stem end of each onion and carefully slice off the brown part of the root end, leaving the root intact. Peel the onion. Stand each onion root end up on a cutting board and cut the onion in wedges through the root. Place the wedges in a bowl. For the dressing, combine the lemon juice, mustard, garlic, thyme, salt, and pepper in a large bowl. Slowly whisk in the olive oil. Pour the dressing over the onions and toss well.
With a slotted spoon, transfer the onions to a sheet pan, reserving the vinaigrette that remains in the bowl. Bake the onions for 30 to 45 minutes, until tender and browned. Toss the onions once during cooking. Remove from the oven, and drizzle with the reserved dressing. Sprinkle with parsley, season to taste and serve warm or at room temperature.

In addition, onions' pickles are wonderful tasty and used in losing weight since vinegar is an acid that helps burning a lot of calories that you eat.
Oh! You need time to digest all these info, haha! Just kidding! 
Until we talk again, follow your topics and select the ones that are inspiring to you. Read in-between the lines, and get back to us with your comments and questions. Remain cool with our hugs and kisses ❤
References: