Being myopic will probably make you miss few opportunities! 😉 Welcome back dearest readers and friends from everywhere:

the US, Canada, Indonesia, Czech republic, Dominican Republic, Vietnam, Netherlands, Japan, the UK, and India

!

😉
My colleagues raised many questions regarding the budget that was put towards the renovation of the Bart Station downtown Berkeley. Here's how it used to be Berkeley downtown Bart Station before the remodeling: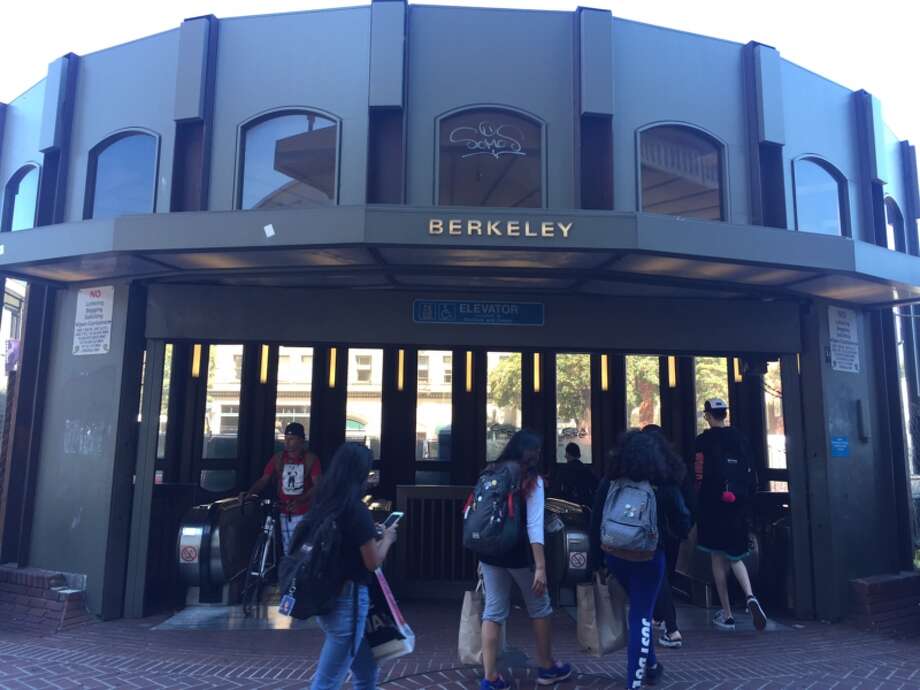 Here's how it is now:
Which one do you like more: the old traditional historical entrance for the Downtown Berkeley Bart Station, or the new
modern transparent one?
How much did that cost?
Did Bart provide any rest rooms at this beautified station?  NO
Did Bart raise the price of tickets for middle class people who mostly ride the Bart to and from work?  YES
Is this a good policy? Does it make any sense to you?
Are you a Berkeley citizen?  Then, you better speak only when you are on. 🙄  Really? But I'm a Californian citizen, I have all the rights to speak about any city within the US, haha!
Denying such a human need is unacceptable in civilized cities or countries, why are you silent about it? We talked about it before, and we'll continue reminding you of your human rights until Bart update its plans according to the human needs.
Until we talk again, keep flying with our topics, reaching the top of your thoughts, getting what you want to get, with our hugs and kisses ❤