Welcome  b a c k! To all dearest friends! 😉 Time, could it wait for you? 😉
Are you really into haunted homes? Today someone asked about a home that is haunted, coz he wants to take real shots for his movie. Oops!
Knowing that I used to be in Real Estate, made him think that I would be able to guide him around haunted houses, which I never thought of, until the moment he asked me, when I was seriously in a shock 🙄
I'm not sure why the idea feels a bit creepy. Some people said that: "it's all in our minds, nothing is called ghosts, but people like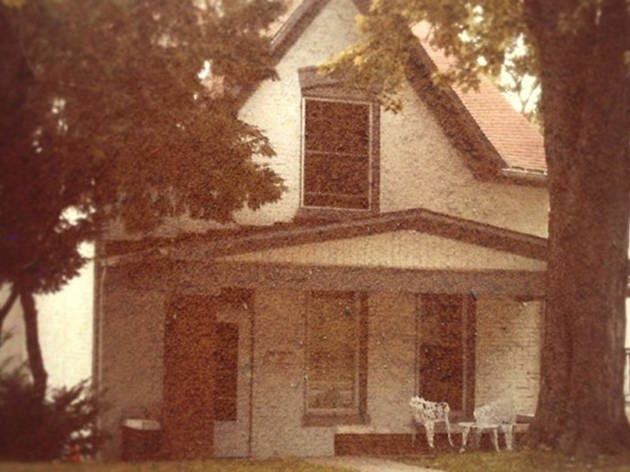 to exaggerate, and we don't mind living with ghosts, just bring the home for us, and we would move to it immediately!" 
What? Really? Are you ready to move to a haunted house and to experience all the strange noises of laughs and cries, doors open and close by themselves, glasses get broken, trees get terrible wind, dark things fly everywhere, etc…
Looking for scary and real haunted houses in CA? You're in the right place. One of the most predominant states of the US, California, is known for many historic landmarks located therein. From places you ache to visit to places you would rather stay away from.
To help you find the most scary homes, here's a short list for few of them in California: You can take your time, and check on each one of them, and please share with us your unique experience:
The stories behind these homes—of ax murders and massacres, of lost children, angry demons and ghosts—will give you more shivers than even the best Halloween movies. But a select few have tales that burrow a little deeper into the soul: read more…
Grant said: "Personally-speaking, I'm not sure why people are interested in getting scared in the first place. Being horrified by a ghost or a
murdered person is such a stupid idea. I can feel upset stomach when I hear or see these stories, and wonder how others or some of them keep searching for this kind of stuff."
You guess, it must have been enjoyable for them, or maybe satisfying to their sense of curiosity, who knows how others really feel inside?
Until we chat again, it is Halloween season. Is it inspiring? with our hugs and kisses ❤
References:
. Scariest homes.
. Haunted homes.