Choosing your business is hard but if you like it, you'll rationalize with yourself! 😉
Fashion is not for everyone. Not all of it will fit the body or the style of everyone. Therefore, you need to ask yourself before buying a dress if it is the right one for you.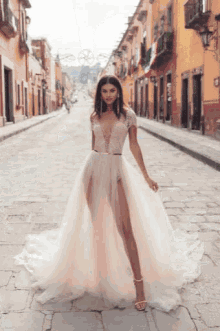 Your daughter's best friend is getting engaged and she started the journey of choosing a wedding dress. It's hard to describe the situation she experiences right now.
She is very smart and this is why she started by making a plan. Yes, a plan with steps, one step at a time. Here's how she put it:
Search and sort out     
Accept your size no need for special diet
Write down what you wish to have in your gown just for the sake of not wasting time, but still changing your mind is acceptable. You are the one who needs to love it before anyone else.
Be open to tips 
Structure flexible timing to make sure that you wouldn't be under stress, it might take months to prepare a nice wedding dress.
Put a realistic budget for what you wish to have.
Always welcome back to your pages great friends from
the US, the UK, India, Nigeria, Bangladesh, Italy, Cameroon, Sri Lanka, Kenya, Spain, China, South Africa, Canada, Germany, Brazil, Australia, Turkey, Pakistan, Philippines, Portugal, Lithuania, Argentina, New Zealand, France, South Korea, Singapore, Mauritius, Poland, Mexico, Russia, Colombia, Belgium, Taiwan, Hungary, Japan, Thailand, Oman, Serbia, Kosovo, Ecuador, Albania, Peru, Slovenia, Ireland, Austria, Iraq, Netherlands, Mexico, Egypt, Indonesia, Qatar, Moldova, Sweden, Hong Kong, Cambodia and all.
Until we talk again, keep inspiring others and keep being inspired by others, with our hugs and kisses ❤