Dearest friends everywhere!
Talk talk and more talk. No real action or solutions. Here's what you were talking about this week:
. It is easy to blame the Chinese virus for any problem in California. Now this is how it is, but the truth is that before that virus the situation was typically the same: the food prices were going up and gas prices were booming and nothing changed all the promises that were made to the innocent people of having better prices and better living was never fulfilled.
Why? And until when this is going to continue? coz if there is no solution you should give each person a piece of land and let each one start planting what they will eat and the rest can be sold or given to the disable.
Just assign a reasonable size pieces of land for each person who is unemployed and looking for a way to make his/her living. This will be a good step for indigent people who could not find a place to live or a source of income. In the meantime, it will give them self-independence.
. $ 200 for food stamps is not enough now for one person. Healthy food will cost an average of $400/ month for one adult person. So those who live on Snap or Food Stamps will eat for two weeks and then try food banks for two weeks if there was any near them then if there was not they have to fast, right?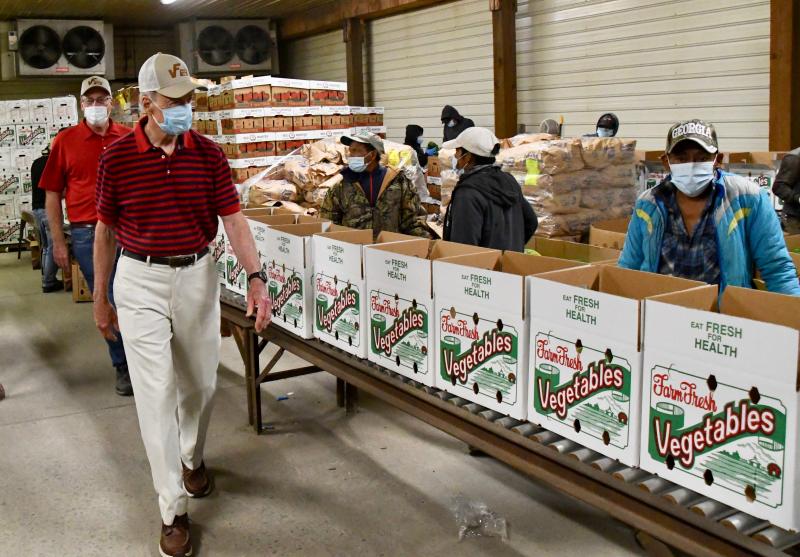 . Shelters are not enough for the homeless people.
. Senior places are the highest rate of the virus infected mainly coz there is no healthy ventilation; they depend on the A/C which is getting the same infected air in every room in the facility but that much they can't figure it out by themselves.
Good healthy ventilation and good fresh air is a key element for quick recovery. It is similar to cold when you isolate yourself in a closed room, it would increase but if you went out getting yourself imposed to fresh air and sun, you'll be recover in no time. 
. Fb should be deleted from all Government websites Fb sold the US citizens data to foreigners therefore they should be shut down or confiscated by the gov. or gov should at least delete the related logo to condemn any connection between the Administration and that cheater.
. Making life miserable for people is an absolute none sense. When you can't manage let someone else to do the job, but do not continue to grab your big checks while doing nothing for the people and only seeking one investigation after another. Californians are good people and they deserve better!
. Hear the voices of the masses, they are in pain.
Until we chat again, share, read, and leave comments with our hugs and kisses

❤