When your money is gone, your best friends disappear, are they really your besties?! 😉
As a continuation to our talk about the relationship between headache and hair, there is another factor that you should consider in this equation.
You might have noticed that there used to be a tendency in the past for teasing your hair, but it is gradually disappearing. Some say that the reason is that it is not fashionable anymore and others say that it is not about the fashion but it is about the harm.
You think the same: when you are hurt, you will not do it again. Many of you for sure tried having your hair teased. With some it works and with others it does not b/c when your hair is thin or straight most probably it will go back to normal in few hours or less. But it will leave some hair knots.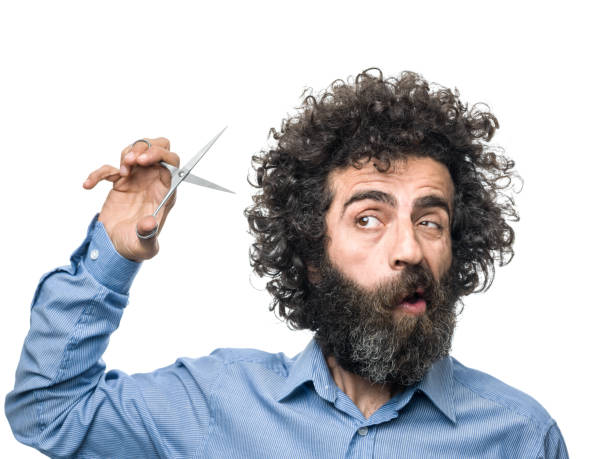 Headache from tangled hair in men or women could be stressful to the extent that would make one cut his/her hair in a moment of anger and pain.
When teasing works with heavy hair, it certainly causes a lot of damage since it tangles most of your teased hair and when you try to comb it, you will feel like hell in your head not only headache.
Therefore, the solution is to avoid teasing your hair. There are hundreds of hair styles that could be done without teasing. It is a simple solution. If you are hurt do not do it period.
For men, if they have long hair, the same rule will apply, but if they have short hair, there is something else they should do in order to avoid having headache related to hair. This part we will tell you about in our next post.
Until then, catch up if you can, you will be surprised, with our hugs and kisses ❤
Thank you and always welcome to your pages dearest friends from

the US, the UK, Netherlands, Malaysia, India, Latvia, Denmark, Canada, South Africa, Germany, Philippines, Kenya, Nigeria, Australia,

South Korea, Mexico, Uruguay, Poland, Vietnam,  Bosnia & Herzegovina, France, Spain, Portugal, Sri Lanka, Brazil,

Italy,

 Estonia, Bulgaria, Indonesia, Canada, Egypt, Argentina, Serbia, Israel, Belgium, Cameroon,

Martinique, Russia,  Greece, Bangladesh,  South Africa,

Kyrgyzstan,   Mexico,  Spain,

Slovenia,  Turkey, Japan, Kazakhstan, ,
Poland, Ireland,  Nepal
, Panama,  Chile,
 Finland,  Bosnia & Herzegovina,
Jamaica, Ecuador,
Kuwait,  Croatia,
Romania, 
the UAE, Netherlands,  Uruguay, Pakistan, Czech Republic, Thailand, Bolivia, Trinidad &  Tobago, Vietnam,
 Paraguay, Switzerland,
Saudi Arabia,  Hong Kong, Norway,
  Hungary, Latvia,  Puerto Rico,  Sweden,  Singapore,  Denmark, Georgia,
Taiwan, Pakistan, Austria,
Uzbekistan, Bahrain, Thailand, Cyprus,  Qatar

,

Tanzania,  Ukraine, Colombia,  South Korea,
New Zealand,  Iraq, Costa Rica, Mauritius, American Samoa, Congo- Kinshasa,  El Salvador,  Réunion, Nepal,  Belarus, 

Cambodia, Slovakia, Luxembourg, and all! 😉