Days will tell you a lot but only if they can talk! 😉 
You are surprised to see all of these new websites that are claiming new jobs for people who are looking for work.
However, when you try to search these jobs, unfortunately you'll find almost 99% of these jobs are kind of scams. 🙄        
Some ads do not specify the pay which you will  skip for that reason. Why would you apply for a job if you don't know how much you will get. How is it acceptable just to apply with all your personal info to a company that does not have the decency to tell you at least an average for what you can get. Even "Indeed" collects personal info without clear justification.
Other ads are just fishing for more email addresses to be added to their site.
Also some ads represent other companies but when you go to the company's original website or call them by phone, they will deny that they have such advertised positions. It's a scam.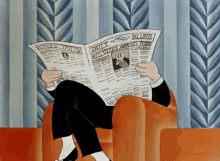 The question is: Is there a way to improve these inappropriate sites? Or should you go back to the great old-days Newspaper's classified trusted section?
Dearest friends everywhere, it is great to know new friends every single day; therefore, we thank everyone of you who spend few moments feeling our words. Our special thanks go for friends from the US, the UK, Nigeria, India, Philippines, Argentina, Russia, Sweden, Brazil, Pakistan,, Netherlands, China, Canada, Germany, Hungary, South Africa, Mexico, Romania, Peru, Finland, Switzerland, Czech Republic, Thailand, Spain, Portugal, Kenya, Indonesia, Denmark, Kazakhstan, Cameroon, Japan, Turkey, Italy, UAE, Croatia, France, Kosovo, Colombia, Vietnam, Ukraine, Pakistan, Jamaica,  Malaysia,  Germany, Philippines, Kenya,  Australia, South Korea,  Uruguay, Poland, Vietnam,  Bosnia & Herzegovina, France, Spain, Portugal, Sri Lanka, Brazil,  Estonia, Bulgaria, Indonesia,  Egypt, Argentina, Serbia, Israel, Belgium, Cameroon, Martinique, Greece, Bangladesh,  Kyrgyzstan,  Spain, Slovenia,  Turkey, Japan, Kazakhstan, , Poland, Ireland,  Nepal, Panama,  Chile,  Finland,  Bosnia & Herzegovina, Jamaica, Ecuador, Kuwait,  Croatia, Romania,  the UAE, Netherlands,  Uruguay, Pakistan, Thailand, Bolivia, Trinidad &  Tobago, Vietnam,  Paraguay, Switzerland, Saudi Arabia,  Hong Kong, Norway,  Hungary, Latvia,  Puerto Rico, Singapore,   Georgia, Taiwan, Pakistan, Austria, Uzbekistan, Bahrain,  Cyprus,  Qatar, 

Tanzania, 

New Zealand,  Iraq, Costa Rica, Mauritius, American Samoa, Congo- Kinshasa, 

El Salvador,  Réunion, Nepal,  Belarus,  Cambodia

,

Slovakia, Luxembourg, and all!
Until we talk again, find your right work and

join
us

, with our hugs and kisses ❤