Your plans are made for you, just lean on your Creator! 😉
Everywhere you can hear the sound of the fireworks that are roaring in the sky. Disneyland fireworks is among the best parades you may see in 2022.
New York fireworks were also splendid, amusing, and full of art.
We wish you all very happy 4th of July.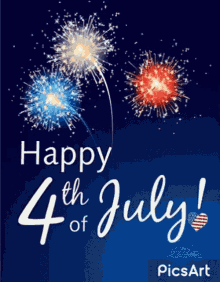 Instead of watching a movie this weekend, your parades and fireworks would probably be better. Some of them are quite dazzling with each State has its own way 🙂
Thank you and always welcome to your pages dearest friends from the US, the UK, Finland, Chile, Latvia, Malaysia, Thailand, Netherlands, Malaysia, India, Latvia, Denmark, Canada, South Africa, Germany, Philippines, Kenya, Nigeria, Australia, South Korea, Mexico, Uruguay, Poland, Vietnam,  Bosnia & Herzegovina, France, Spain, Portugal, Sri Lanka, Brazil, Italy,  Estonia, Bulgaria, Indonesia, Canada, Egypt, Argentina, Serbia, Israel, Belgium, Cameroon, Martinique, Russia,  Greece, Bangladesh,  South Africa, Kyrgyzstan,   Mexico,  Spain, Slovenia,  Turkey, Japan, Kazakhstan, , Poland, Ireland,  Nepal, Panama,  Chile,  Finland,  Bosnia & Herzegovina, Jamaica, Ecuador, Kuwait,  Croatia, Romania,  the UAE, Netherlands,  Uruguay, Pakistan, Czech Republic, Thailand, Bolivia, Trinidad &  Tobago, Vietnam,  Paraguay, Switzerland, Saudi Arabia,  Hong Kong, Norway,  Hungary, Latvia,  Puerto Rico,  Sweden,  Singapore,  Denmark, Georgia, Taiwan, Pakistan, Austria, Uzbekistan, Bahrain, Thailand, Cyprus,  Qatar, 
Tanzania,  Ukraine, Colombia,  South Korea, 
New Zealand,  Iraq, Costa Rica, Mauritius, American Samoa, Congo- Kinshasa,  El Salvador,  Réunion, Nepal,  Belarus,  Cambodia, Slovakia, Luxembourg, and all 
Enjoy and celebrate until we chat again with our hugs and kisses ❤