You are a great thinker, just take your thoughts to the next level! 😉 
You have a lot of thoughts and sometimes answers are hard to find, and listening to your valid ideas are even harder to find, unless someone somewhere paid attention to what you are saying and could see how huge issue it is.
For example, if someone asks you: "what will happen if electricity stopped?" (it is hard to believe that this could happen). For the sake of the limited human's info, assuming that it could happen for any unknown reason, is there any alternatives to have your company's computers work and not to delay any flights?
Not long ago, there were some invasion on computers and companies had to pay the hackers. What if there was someone who could control the electricity? Is there some defensive way to protect you against that?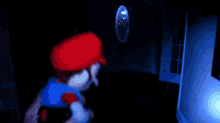 In Texas, when there was power outage during winter time, people died from cold weather b/c there was no electricity. What do you think? Is it a big issue? 🙄
These are the assumptions that push people to find a solution in case of any possibility for this to happen. More to say!
Dearest friends everywhere, it is great to know new friends every single day; therefore, we thank everyone of you who spend few moments feeling our words. Our special thanks go for friends from the US, the UK, Nigeria, India, Philippines, Argentina, Russia, Sweden, Brazil, Pakistan,, Netherlands, China, Canada, Germany, Hungary, South Africa, Mexico, Romania, Peru, Finland, Switzerland, Czech Republic, Thailand, Spain, Portugal, Kenya, Indonesia, Denmark, Kazakhstan, Cameroon, Japan, Turkey, Italy, UAE, Croatia, France, Kosovo, Colombia, Vietnam, Ukraine, Pakistan, Jamaica,  Malaysia,  Germany, Philippines, Kenya,  Australia, South Korea,  Uruguay, Poland, Vietnam,  Bosnia & Herzegovina, France, Spain, Portugal, Sri Lanka, Brazil,  Estonia, Bulgaria, Indonesia,  Egypt, Argentina, Serbia, Israel, Belgium, Cameroon, Martinique, Greece, Bangladesh,  Kyrgyzstan,  Spain, Slovenia,  Turkey, Japan, Kazakhstan, , Poland, Ireland,  Nepal, Panama,  Chile,  Finland,  Bosnia & Herzegovina, Jamaica, Ecuador, Kuwait,  Croatia, Romania,  the UAE, Netherlands,  Uruguay, Pakistan, Thailand, Bolivia, Trinidad &  Tobago, Vietnam,  Paraguay, Switzerland, Saudi Arabia,  Hong Kong, Norway,  Hungary, Latvia,  Puerto Rico, Singapore,   Georgia, Taiwan, Pakistan, Austria, Uzbekistan, Bahrain,  Cyprus,  Qatar, 

Tanzania, 

New Zealand,  Iraq, Costa Rica, Mauritius, American Samoa, Congo- Kinshasa,  El Salvador,  Réunion, Nepal,  Belarus,  Cambodia, Slovakia, Luxembourg, and all!
Until we talk again, appreciate yourself and

join
us

, with our hugs and kisses ❤