Building in a stranger's land is like raising somebody else's child! 😉
What would you do When you invited your friend to a nice restaurant and someone spoils the get-together? It makes you a bit annoyed or irritated, right?
You met your friend and you decided to visit a place that you haven't been to for a long time. The idea was good. You were both welcomed and seated. You ordered your plates: one for a steak and one for ribs which looked very delicious in the menu's picture.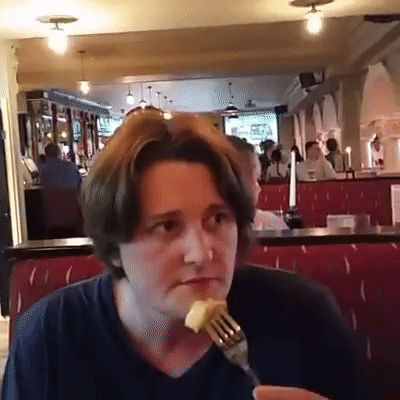 Everything went great. You ordered your favorite drink and so did your friend whom you didn't see in a long time. The music was really nice, and the people surrounding you were mostly in pleasant mood as they seemed to be.
The waitress brought your drinks and you started talking about all the years that passed by and how each one of you chose a different path in life. The food was a bit delayed but that gave you a chance to chat even more, to order more drinks, to understand more things about your friend, and probably it was the same for your friend.
So far so good but tomorrow you'll know what happened 🙄
Until we talk again, try to catch up with the inspiration you've missed, with our hugs and kisses ❤
Always welcome back to your pages great friends from the US, Canada, Australia, the UK, Japan, Nigeria, Finland, India,, Chile, Latvia, Malaysia, Thailand, Netherlands, Malaysia, India, Latvia, Denmark, South Africa, Germany, Philippines, Kenya, South Korea, Mexico, Uruguay, Poland, Vietnam,  Bosnia & Herzegovina, France, Spain, Portugal, Sri Lanka, Brazil, Italy,  Estonia, Bulgaria, Indonesia, Canada, Egypt,

Argentina,

Serbia,

Israel,

Belgium, Cameroon, Martinique, Russia,  Greece, Bangladesh,  South Africa, Kyrgyzstan,   Mexico,  Spain, Slovenia,  Turkey, Japan, Kazakhstan, , Poland, Ireland,  Nepal, Panama,  Chile,  Finland,  Bosnia & Herzegovina, Jamaica, Ecuador, Kuwait,  Croatia, Romania,  the UAE, Netherlands,  Uruguay, Pakistan, Czech Republic, Thailand, Bolivia, Trinidad &  Tobago, Vietnam,  Paraguay, Switzerland, Saudi Arabia,  Hong Kong, Norway,  Hungary, Latvia,  Puerto Rico,  Sweden,  Singapore,  Denmark, Georgia, Taiwan, Pakistan, Austria, Uzbekistan, Bahrain, Thailand, Cyprus,  Qatar, 

Tanzania,  Ukraine, Colombia,  South Korea, New Zealand,  Iraq, Costa Rica, Mauri

tius, American Samoa, Congo- Kinshasa,  El Salvador, 

Réunio

n,

Nepal,  Belarus,  Cambodia, Slovakia, Luxembourg, and all!

😉