Where are you? Nice game: appear and disappear! 😉
It has been already 10 days since we talked about entangled hair that causes headache and a number of solutions to get rid of this kind of headache.
But as it was explained there was one more trick that can really help you in moments to be free of any hair headache.
It was explained to us by a therapist who said: "When you feel headache due to any hair issue, solve the problem in your hair whether knots or gel or anything else. Once you get rid of the reason that was causing your hair headache, start doing like this."
The therapist put his two index fingers on his forehead pointing out that an assumption of headache in these two spots on his forehead. He started making tiny circles on each spot for a second or two. Then he said that the headache moved to higher part of the forehead. Consequently, he moved his two index fingers on top of the new two spots.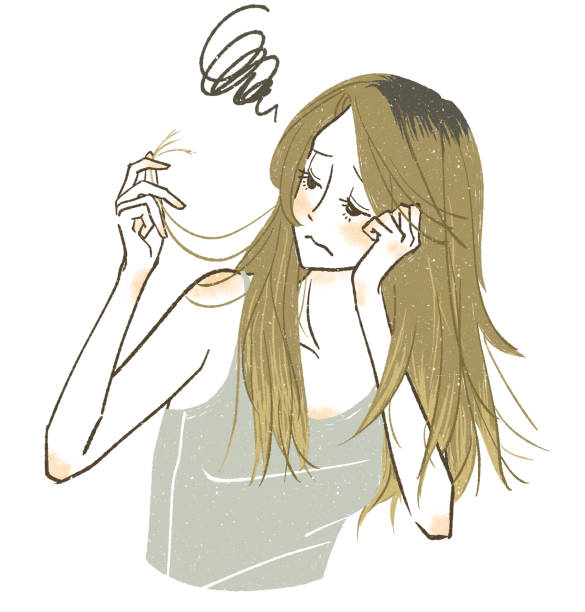 Approximately, he repeated that moving towards the upper part of the head or around the eyes claiming that with the circles that he did a push for the headache to other areas occurred and every time it moved you would continue until at one instant there would be no more spots of headache at all. They were all vanished as if miraculously were stopped.
Shocking to know that we tried his technique and guess what? It worked! You shouldn't be surprised though coz the simpler the solution is, the higher possibility it will work.
That was the last unmentioned solution in the search machine, and we hope that if you needed it, you would apply that technique. It might work for your as well although we hope that you do not get any headache at all.
Dearest friends, thank you for being here, we are always looking forward to see you again and again! 😉 Friends from

the US, Canada, Kazakhstan, Portugal, Japan, India, the UK, American Samoa, Ireland, Singapore, China, Poland,

Macedonia, Philippines, Japan, Spain, Malaysia, Italy, Mexico, Nigeria,, Germany, Sri Lanka, South Korea, Israel, Australia, Finland, Chile, Latvia, Thailand, Netherlands, Denmark, South Africa, Kenya, Uruguay, Poland, Vietnam, Bosnia & Herzegovina, France, Portugal, Brazil,

Estonia, Bulgaria, Indonesia, Egypt, Argentina, Serbia, Israel, Belgium, Cameroon,

Martinique, Russia, Greece, Bangladesh, South Africa,

Kyrgyzstan,

Slovenia, Turkey, Kazakhstan, ,
Poland, Ireland, Nepal
, Panama,
Bosnia & Herzegovina,
Jamaica, Ecuador,
Kuwait, Croatia,
Romania,
the UAE, Netherlands, Uruguay, Pakistan, Czech Republic, Bolivia, Trinidad & Tobago, Vietnam,
Paraguay, Switzerland,
Saudi Arabia, Hong Kong, Norway,
Hungary, Latvia, Puerto Rico, Sweden, Singapore, Denmark, Georgia,
Taiwan, Pakistan, Austria,
Uzbekistan, Bahrain, Thailand, Cyprus, Qatar

,

Tanzania, Ukraine, Colombia, South Korea,
New Zealand, Iraq, Costa Rica, Mauritius, American Samoa, Congo- Kinshasa, El Salvador, Réunion, Nepal, Belarus,

Cambodia, Slovakia, Luxembourg, and all!

😉
Until we chat again, your beautiful world is full of tricks that you can try, with our hugs and kisses ❤