If you can talk sense, go ahead! 😉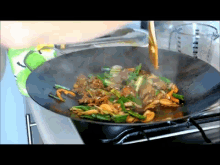 Do you prefer beef over pork? Is there a difference between ham, pork, or bacon?
Preferring beef over pork could have a good reason. The most important one is that cows eat grass, they do not eat dirt, while pigs eat a lot of dirty unhealthy sickening things. The second reason could be the bad fat that pigs carry and can hurt your heart and your whole body.
For a quick recap of significant nutrients and differences in beef and pork:
Both pork and beef are high in calories, potassium, protein and saturated fat.

Beef is a great source of iron.
However some bodies try to sell pig's meat more that cow's meat for one and only reason. You know the answer for that: yes, making more money.
As for the difference between ham, bacon, and pork, you most probably know there is NONE. They are names for the pig's meat body-parts. But promotion confuse you to get its way into your pocket. That simple. 🙄
Until we chat again, share your story and send your great comments or emails, we appreciate your unique responses with our hugs and kisses
❤
Always welcome back to your pages great friends from
the US, Canada, Australia, the UK, Japan, Nigeria, Finland, India,, Chile, Latvia, Malaysia, Thailand, Netherlands, Malaysia, India, Latvia, Denmark, South Africa, Germany, Philippines, Kenya, South Korea, Mexico, Uruguay, Poland, Vietnam,  Bosnia & Herzegovina, France, Spain, Portugal, Sri Lanka, Brazil, ItalJy,  Estonia, Bulgaria, Indonesia, Canada, Egypt, Argentina, Serbia, Israel, Belgium, Cameroon, Martinique, Russia,  Greece, Bangladesh,  South Africa, Kyrgyzstan,   Mexico,  Spain, Slovenia,  Turkey, Japan, Kazakhstan, , Poland, Ireland,  Nepal, Panama,  Chile,  Finland,  Bosnia & Herzegovina, Jamaica, Ecuador, Kuwait,  Croatia, Romania,  the UAE, Netherlands,  Uruguay, Pakistan, Czech Republic, Thailand, Bolivia, Trinidad &  Tobago, Vietnam,  Paraguay, Switzerland, Saudi Arabia,  Hong Kong, Norway,  Hungary, Latvia,  Puerto Rico,
Sweden,  Singapore,  Denmark, Georgia, Taiwan,
Pakistan, Austria, Uzbekistan, Bahrain, Thailand, Cyprus,  Qatar, 

Tanzania,  Ukraine, Colombia,  South Korea, New Zealand,  Iraq,

Costa Rica, Maur

i
tius, American Samoa, Congo- Kinshasa,  El Salvador,  Réunion, Nepal,  Belarus,  Cambodia, Slovakia, Luxembourg, and all!