Building a strong base will serve your project ! 😉   
"You are our best friend, we like to see you everyday," that is said by everyone in our team, with the Christmas Eve and the season's songs.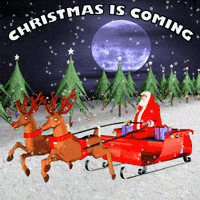 Wishing you all the best Christmas ever. You love seeing the children enjoying their gifts and singing with everyone else, but let them know that Santa is just a character to please people and became a habit to see him during this time of the year.
How will you handle a parent who lies about Santa? Some said it is a white lie, but it is not about the lie itself, it's about having your kids believe in something unreal, and when they grow up, they will dislike your lies.
Thank you for spending time with us all friends from: the US, the UK, Canada, Australia, Japan, Nigeria, Finland, India,, Chile, Latvia, Malaysia, Thailand, Netherlands, Malaysia, India, Latvia, Denmark, South Africa, Germany, Philippines, Kenya, South Korea, Mexico, Uruguay, Poland, Vietnam,  Bosnia & Herzegovina, France, Spain, Portugal, Sri Lanka, Brazil, Italy,  Estonia, Bulgaria, Indonesia, Canada, Egypt, Argentina, Serbia, Israel, Belgium, Cameroon, Martinique, Russia,  Greece, Bangladesh,  South Africa, Kyrgyzstan,   Mexico,  Spain, Slovenia,  Turkey, Japan, Kazakhstan, , Poland, Ireland,  Nepal, Panama,  Chile,  Finland,  Bosnia & Herzegovina, Jamaica, Ecuador, Kuwait,  Croatia, Romania,  the UAE, Netherlands,  Uruguay, Pakistan, Czech Republic, Thailand, Bolivia, Trinidad &  Tobago, Vietnam,  Paraguay, Switzerland, Saudi Arabia,  Hong Kong, Norway,  Hungary, Latvia, 
Puerto Rico,  Sweden,  Singapore,  Denmark, Georgia, Taiwan, Pakistan, Austria, Uzbekistan, Bahrain, Thailand, Cyprus,  Qatar, Tanzania,  Ukraine, Colombia,  South Korea, New Zealand,  Iraq, Costa Rica, Mauritius, American Samoa, Congo- Kinshasa,  El Salvador,  Réunion, Nepal,  Belarus,  Cambodia, Slovakia, Luxembourg, and all! ❤ 
Until we chat again, be here be near be inspired, with our hugs and kisses ❤