Thank you for being here with us tonight!
Dear friends from everywhere in our beautiful globe, we'll welcome you every time you'd visit us, and we'll communicate with you as many times as we can; especially readers from

the US, Canada, The UK, Réunion, Ireland, India, n south Africa

😉

My dear 1Zumba friend, I hope that you'll read this article, because it will have something for you.
We received many letters lately, thank you. One of them held an important question, so we would like to share it with all of you here:
"Dear Sophie,

I wonder if you would ever post anything about the effect that socially withdrawn mothers have on their daughters' later friendship lives. My mother didn't have any close friends at all. She has one relative, and one distant friend even though she is into her 60s.

Life without friends is sometimes hard, and yet I have spent so much time alone pursuing my own thing, by necessity.

I feel like I have little in common with most women I meet; I spent my whole life reading books and doing creative things. The more time I spend alone, enriching myself, the harder it is to relate to others in a way that fosters friendship.

I never had any close friends either. I can't seem to connect with anyone, preferring to spend time alone, but I would like to be better balanced and, of course, have some decent relationships.

Feeling like, no women would want to be friends with me, because I don't have a circle of friends that they can network with is always my concern.


I sense that it's all about this big square dance of friendship networks and that if I don't "bring anything to the table" socially, other women won't want to have much to do with me, when they find out who I really am – a solitary woman who doesn't want to be a full-time loner.

Living my mother's life is not something that I want, yet I don't have any female role models who are into friendship.

My only aunt, my mother's sister, is a spinster loner, and my only sibling, a sister, also prefers to keep to herself. How does one break out of a family pattern of isolation?

Signed,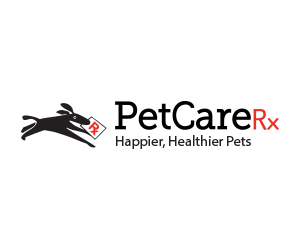 That was my answer to K's question. I hope you'd find it helpful, if you were in the same boat.
Dear K.,
Thank you for your letter. I think the first thing we need to realize, and always remember is that: people differ, along a variety of dimensions, including their interest in and ability to make friends. 
For some, connecting with others feels absolutely natural and comes easily; others find it difficult, if not painful. Some people are content to be left alone; others crave constant contact. Most people would agree that these differences among people, sometimes even between twins, are due to some combination of nature (genetic traits) and nurture (upbringing).
It sounds like you are shy and introverted, yet you are interested in making some friends.
Your biggest roadblock may be the fact that how you see yourself. Reading books, and doing creative things should enhance your ability in making friends, because you are more interesting person.
Why don't you affiliate yourself with some group (may have similar interests) in your community, as a training ground
to practice your social skills.
Participating in a small group, as opposed to one-on-one, will give you the opportunity to meet people in a safe setting to see if you "click" with anyone in the group.
You may feel like you were "raised by wolves" but it doesn't matter now. You're an intelligent adult who is responsible for your own happiness. You need to step up to the plate and begin making friends regardless of your family history.
Try to see yourself from another perspective, capable of doing anything you want to do, and you'll do it. Your parents do not interfere in your life, so stop bringing them up as an excuse in failing to start friendships with others.
Your parents lived their lives the way they considered right, and we should appreciate that, don't we?!  They did a great job, bringing you up in such a great way.
My dear 1Zumba friend, where's my cup of coffee? I thought it's time to have one, what do you think?
Oh! Time for a break. Hugs & Kisses for all of you
❤