Thank you dear friends and readers from everywhere; particularly, t

he US, Morocco, India, Germany, n Poland

😉
Don't tell me that you've never been angry, coz simply nobody is gonna believe you. No matter how calm and quite you are. It's impossible for controlling
 your nerves a 100%. You may say yes, I get angry but I do not fight with others, trying to vent out my anger. This is acceptable.
Now we all agree that sometimes, we get angry. It's just in out nature to be angry and sometimes there is not a clear reason why. You can get jealous of someone else, treating your girlfriend in a nicer way, and your frustration with yourself, being less capable of being that nice to her, would turn against your girlfriend, who didn't do anything in the first place.
But, hey, we are humans!
We get angry, we get jealous, we get happy, and get into all these kinds of different moods. Rage and anger can be developed to a serious issues, if they are not dealt with as early as possible. Take this guy, for example, who beat his wife to death, out of jealousy. Or that girl, who broke the window of her boyfriend's car, just for seeing him flirting with another girl.
In business, it is totally different, you have to be nice to your customers, you cannot be rude, impolite, aggressive, angry, or disrespectful to any of them. First of all, you will lose your job, if
complained against you, and secondly, when you are fired, you'd be miserable with yourself.
What is the solution then? Tammy, 1Zumba friend, said that exercise and fitness dancing have helped her a lot to over come these issues of anger she used to have. Every time she exercises, she comes out with a smile on her face, and a delight in her heart.
Then, why don't you be like Tammy? She lost more than 70 pounds in a s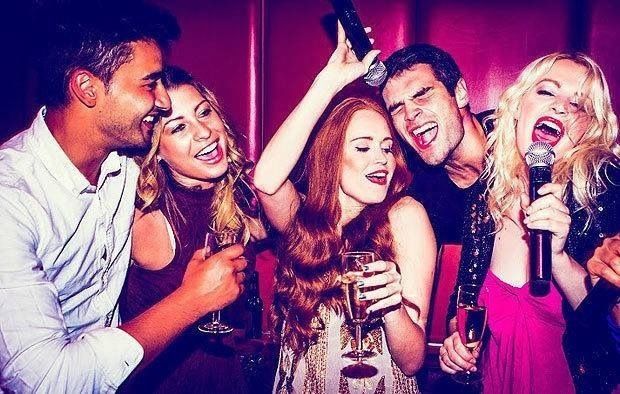 hort time, and she became capable of dealing with her anger issues, and most surprisingly, she became more sociable and appealing to her friends.
Every weekend now, she goes to karaoke cafe, and she invited me to go with her group, and share their unique experience in that cafe, in Berkeley, CA, which I will actually try to do, just to have some more fun!
Here's our kisses & hugs

❤