Hello everyone! It's everywhere! It's something that you should believe in! 😉 Here's more dearest friends and readers from everywhere:

the US, Brazil, Spain, Norway, Thailand, the UK, Mongolia, Iraq, Germany, India, Netherlands, Malaysia, Indonesia, Czech Republic, South Africa, Thailand, Mexico, China, Croatia! 😉
Do you believe that?
My students couldn't believe it!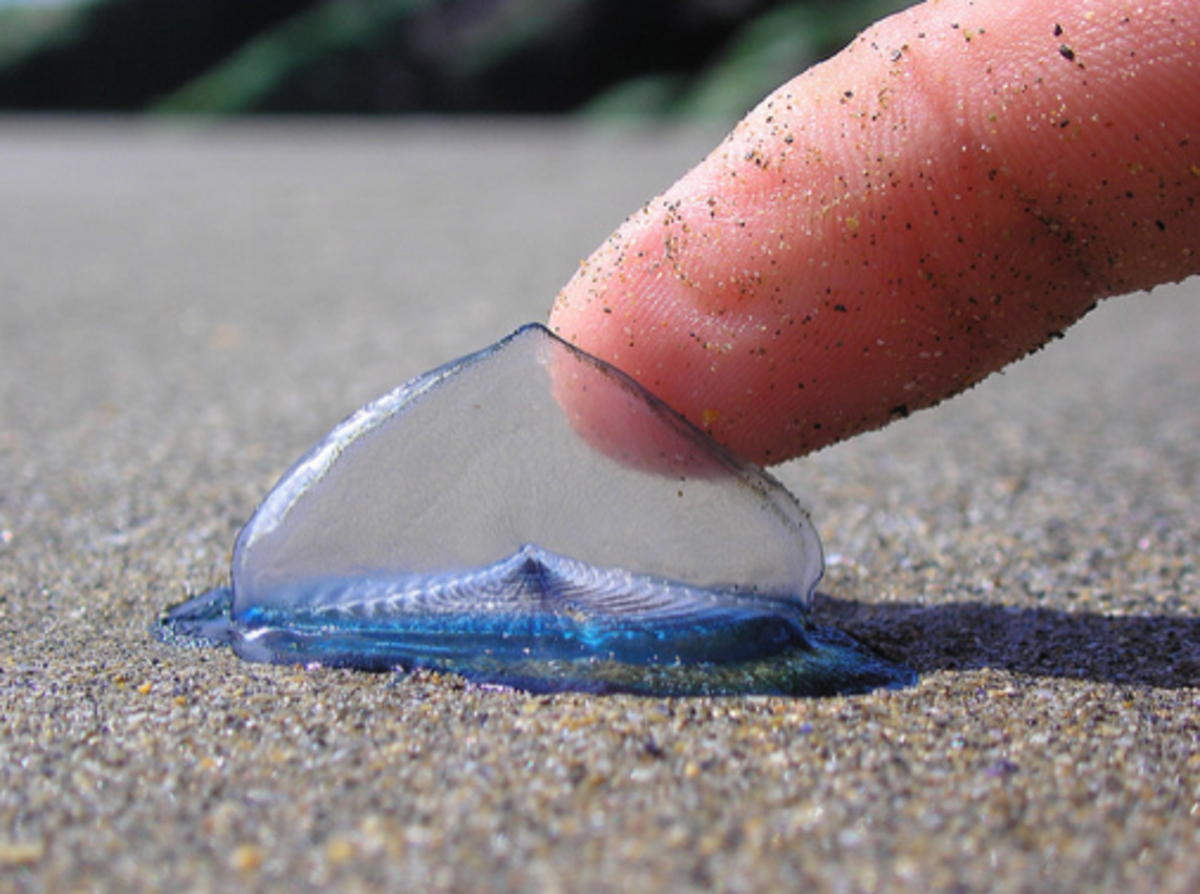 Unbelievable blue creature that appeared on the shorelines of CA. Very strange thing, with no explanation whatsoever. We're waiting on your scholars to come with an answer, and whether or not it belongs to Earth.
Some students didn't believe it yet. Maggy said that until she touch it, she would think that someone made up that picture.
The 2nd picture below was those pillars that appeared coming from the sky, as if there was another hidden world that ice revealed it in Alberta when it got icy cold weather.
It's up to you to believe in this or not. May be it's the third dimension! My dad used to talk a lot about the 3rd dimension. Oh! It's a long story, probably one day I'll tell you about it. 🙄

What Doug mentioned the other day was inconsiderate for some of our colleagues, when he rushed into the break room saying "hey guys, did you hear about that whistle-blower? It's all over the News." Some raised their eyebrows up and down. Others pretended that they were busy reading some books. While many were eating their lunch, so their mouth was absent of talk. 
Juliana looked at him and said: "So what? It's another game like all others, it will take four years to end up with' nothing was found', and the meter would be running to the max to get all the possible money for all related investigations; such as how many eggs were in that fridge at the time of the call?! " 😆
    Poor you! You have to suffer of the plague of the challenge between two powers that you didn't choose to be their victims. You're losing your money to be spent on endless fights to sit on that chair. It wouldn't stop until one day, you'd all stand together not working any more, only asking for your wasted money.
And guess what? The gas prices started inflaming again. Congrats!, as Mayra said.
As for this picture, it looks really incredible, although it was published a while ago,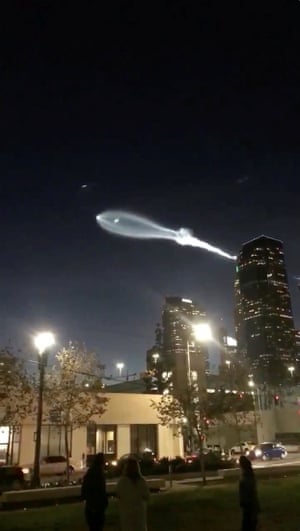 yet it exemplified the magnitude of science and its attributes. It puzzles your mind when you think about it, i mean really think about it!
The Los Angeles fire department issued an advisory that the "mysterious light in the sky" was from the rocket launch.

"SpaceX rocket launch from Vandenberg was the flash you saw in the sky! No cause for concern," added the Ventura County sheriff's office.
Everyday, life brings to you many unanswered questions. Once you got an answer, your panic would go away. It's the unknown effect that makes you feel creepy and in fear.
Until we chat again, you keep watching for your coming post. It's quite inviting for new ideas that would trigger your inspiration mood, with our hugs and kisses.