Blessings are out there hidden to be fairly spread! 😉
Funny to compare between two States in the way their buildings/apartments floor plans are.
For Example, if you compare between CA and WA, you'll find the majority of floorplans in CA do not have W/D or the initial parts to install them, while in WA, most of their floorplans have this W/D (Washer/Dryer) feature.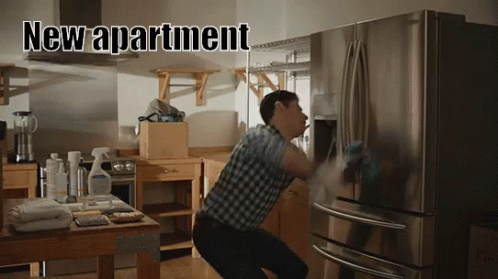 Another example is that while WA has a water heater in the bedrooms' closet, which is quite uncomfortable for tenants, CA has them totally hidden by being installed outside the residency unit.
Just interesting and nice to have differences sometimes. You do not have to copy another building floorplans, you can come up with your own. The best part is when you consider the human part of your residents.
Always welcome to your pages great friends from the US, the UK, Australia, Canada, Japan, India, Nigeria, Finland, Chile, Latvia, Malaysia, Thailand, Netherlands, Malaysia, India, Latvia, Denmark, South Africa, Germany, Philippines, Kenya, South Korea, Mexico, Uruguay, Poland, Vietnam,  Bosnia & Herzegovina, France, Spain, Portugal, Sri Lanka, Brazil, Italy,  Estonia, Bulgaria, Indonesia, Canada, Egypt, Argentina, Serbia, Israel, Belgium, Cameroon, Martinique, Russia,  Greece, Bangladesh,  South Africa, Kyrgyzstan,   Mexico,  Spain, Slovenia,  Turkey, Japan, Kazakhstan, , Poland, Ireland,  Nepal, Panama,  Chile,  Finland,  Bosnia & Herzegovina, Jamaica, Ecuador, Kuwait,  Croatia, Romania,  the UAE, Netherlands,  Uruguay, Pakistan, Czech Republic, Thailand, Bolivia, Trinidad &  Tobago, Vietnam,  Paraguay, Switzerland, Saudi Arabia,  Hong Kong, Norway,  Hungary, Latvia,  Puerto Rico,  Sweden,  Singapore,  Denmark, Georgia, Taiwan, Pakistan, Austria, Uzbekistan, Bahrain, Thailand, Cyprus,  Qatar, Tanzania,  Ukraine, Colombia,  South

Korea,

New Zealand,  Iraq, Costa Rica,

M

auritius, American Samoa, Congo- Kinshasa,  El Salvador,

  Réunion, Nepal, 

Belarus,  Cambodia, Slovakia, Luxembourg, and all! 😉 
Until we chat again, chat with us or

comment

everyday, with our hugs, & kisses ❤