Celebrations are good for your heart! 😉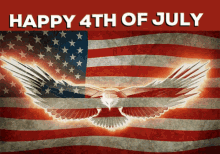 Every year the 4th of July is celebrated by the majority of the US population. It might be the busiest day of the year where everyone plans her/his own kind of celebration.
A lot of people plan a trip out of their city or state trying to explore new places. Sometimes you feel you want to try a 4th of July celebration different from the one you are used to. You start looking around searching your laptop where to go or how to find a new way of celebration.
It is not that simple to do. You most probably need to plan for this four or five weeks ahead of time.
If you are that kind of a person who is looking for fireworks and at which State you should attend the 4th of July celebration, here's a pretty awesome post which will open to you a lot of channels.
Thank you and always welcome to your pages dearest friends from the US, the UK, Finland, Chile, Latvia, Malaysia, Thailand, Netherlands, Malaysia, India, Latvia, Denmark, Canada, South Africa, Germany, Philippines, Kenya, Nigeria, Australia, South Korea, Mexico, Uruguay, Poland, Vietnam,  Bosnia & Herzegovina, France, Spain, Portugal, Sri Lanka, Brazil, Italy,  Estonia, Bulgaria, Indonesia, Canada, Egypt, Argentina, Serbia, Israel, Belgium, Cameroon, Martinique, Russia,  Greece, Bangladesh,  South Africa, Kyrgyzstan,   Mexico,  Spain, Slovenia,  Turkey, Japan, Kazakhstan, , Poland, Ireland,  Nepal, Panama,  Chile,  Finland,  Bosnia & Herzegovina, Jamaica, Ecuador, Kuwait,  Croatia, Romania,  the UAE, Netherlands,  Uruguay, Pakistan, Czech Republic, Thailand, Bolivia, Trinidad &  Tobago, Vietnam,  Paraguay, Switzerland, Saudi Arabia,  Hong Kong, Norway,  Hungary, Latvia,  Puerto Rico,  Sweden,  Singapore,  Denmark, Georgia, Taiwan, Pakistan, Austria, Uzbekistan, Bahrain, Thailand, Cyprus,  Qatar, 
Tanzania,  Ukraine, Colombia,  South Korea, 
New Zealand,  Iraq, Costa Rica, Mauritius, American Samoa, Congo- Kinshasa,  El Salvador,  Réunion, Nepal,  Belarus,  Cambodia, Slovakia, Luxembourg, and all 
Enjoy and celebrate until we chat again with our hugs and kisses ❤