If you felt cheerful, everyone around you will feel it too! 😉 
Do you prefer drinking from a glass or in a plastic cup? Which one is healthier: glass, plastic, ceramic, or paper?
The majority claims that a glass is the safest way of drinking. Plastic containers or cups could easily get bacteria and regenerate it.
For the ceramic ones, they carry a percentage of toxicology, it could hurt your stomach in the short or long run.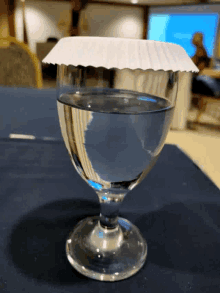 Sometimes, you like the shape of the glass you drink from or he shape of the mug you had your coffee in; although the percentage of the ceramic toxicology is not exactly defined clearly but out of caution, you'd prefer being safe instead of choosing the liking of shapes.
You can imagine if the percentage of containers' toxicology was quite harmful, would it be approved by the Health Dept.?
Maybe we can talk more about the paper cups next.

Dearest friends everywhere, it is great to know new friends every single day; therefore, we thank everyone of you who spend few moments feeling our words. Our special thanks go for friends from the US, the UK, Nigeria, India, Philippines, Argentina, Russia, Sweden, Brazil, Pakistan,, Netherlands, China, Canada, Germany, Hungary, South Africa, Mexico, Romania, Peru, Finland, Switzerland, Czech Republic, Thailand, Spain, Portugal, Kenya, Indonesia, Denmark, Kazakhstan, Cameroon, Japan, Turkey, Italy, UAE, Croatia, France, Kosovo, Colombia, Vietnam, Ukraine, Pakistan, Jamaica,  Malaysia,  Germany, Philippines, Kenya,  Australia, South Korea,  Uruguay, Poland, Vietnam,  Bosnia & Herzegovina, France, Spain, Portugal, Sri Lanka, Brazil,  Estonia, Bulgaria, Indonesia,  Egypt, Argentina, Serbia, Israel, Belgium, Cameroon, Martinique, Greece, Bangladesh,  Kyrgyzstan,  Spain, Slovenia,  Turkey, Japan, Kazakhstan, , Poland, Ireland,  Nepal, Panama,  Chile,  Finland,  Bosnia & Herzegovina, Jamaica, Ecuador, Kuwait,  Croatia, Romania,  the UAE, Netherlands,  Uruguay, Pakistan, Thailand, Bolivia, Trinidad &  Tobago, Vietnam,  Paraguay, Switzerland, Saudi Arabia,  Hong Kong, Norway,  Hungary, Latvia,  Puerto Rico, Singapore,   Georgia, Taiwan, Pakistan, Austria, Uzbekistan, Bahrain,  Cyprus,  Qatar, 

Tanzania, 

New Zealand,  Iraq, Costa Rica, Mauritius,

American

Samoa, Congo- Kinshasa,

  El

Salvador,

  Réunion, Nepal, 

Belarus,  Cambodia, Slovakia, Luxembourg, and all!
Until we talk again 

join
us

, with our hugs and kisses ❤