When you're happy, it will show in your eyes! 😉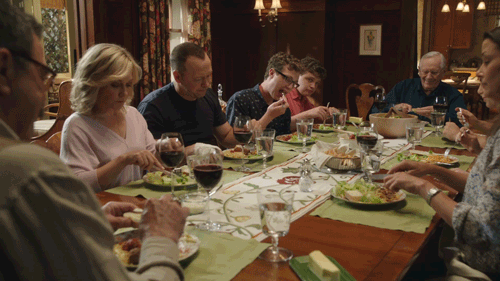 You decided to invite your mom and sister to your new home. You were having a very busy schedule to an extent that you could hardly see them in a whole week.
For them, they felt that you were rude asking themselves why he invited us if he was that busy? But guests are normally very sensitive when they are family members.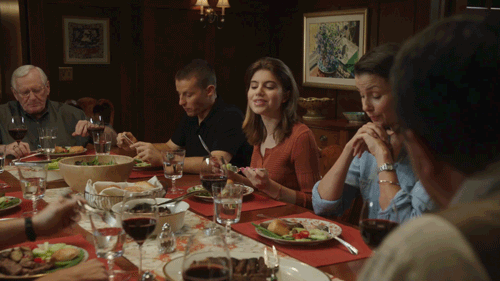 Here's few tips that might help you:
* Having a plan would be helpful for you and for them. Stick to the plan unless they accept your changes. The earlier you explain your house rules, the better for you and your family guests.
* Avoid giving them hard times no matter how long they stay. Awkward moments are hard to forget. Flexibility is preferred since you are both supposed to have fun time.
* Be clear, honest, and straightforward. After all, they are here out of love.
* Be courteous and let your relatives feel that they are mostly welcome in your place. It is so rude to act otherwise. When you're angry, find another channel to vent out, not them.
* Be gentle offering a ride to any place your guest would like to see, your guest will never take advantage of you. Most probably s/he visits to spend some time with you not to explore places.
* Have plenty of food.
Dearest friends everywhere, it is great to know new friends every single day; therefore, we thank everyone of you who spend few moments feeling our words. Our special thanks go for friends from the US, the UK, Nigeria, India, Philippines, Argentina, Russia, Sweden, Brazil, Pakistan,, Netherlands, China, Canada, Germany, Hungary, South Africa, Mexico, Romania, Peru, Finland, Switzerland, Czech Republic, Thailand, Spain, Portugal, Kenya, Indonesia, Denmark, Kazakhstan, Cameroon, Japan, Turkey, Italy, UAE, Croatia, France, Kosovo, Colombia, Vietnam, Ukraine, Pakistan, Jamaica,  Malaysia,  Germany, Philippines, Kenya,  Australia, South Korea,  Uruguay, Poland, Vietnam,  Bosnia & Herzegovina, France, Spain, Portugal, Sri Lanka, Brazil,  Estonia, Bulgaria, Indonesia,  Egypt, Argentina, Serbia, Israel, Belgium, Cameroon, Martinique, Greece, Bangladesh,  Kyrgyzstan,  Spain, Slovenia,  Turkey, Japan, Kazakhstan, , Poland, Ireland,  Nepal, Panama,  Chile,  Finland,  Bosnia & Herzegovina, Jamaica, Ecuador, Kuwait,  Croatia, Romania,  the UAE, Netherlands,  Uruguay, Pakistan, Thailand, Bolivia, Trinidad &  Tobago, Vietnam,  Paraguay, Switzerland, Saudi Arabia,  Hong Kong, Norway,  Hungary, Latvia,  Puerto Rico, Singapore,   Georgia, Taiwan, Pakistan, Austria, Uzbekistan, Bahrain,  Cyprus,  Qatar, 

Tanzania, 

New Zealand,  Iraq, Costa Rica, Mauritius,

American

Samoa, Congo- Kinshasa,

  El

Salvador,

  Réunion, Nepal, 

Belarus,  Cambodia, Slovakia, Luxembourg, and all!
Until we talk again 

join
us

, with our hugs and kisses ❤