Life will play you every moment; laugh if you are a winner! 😉
"You should treat me the way I treated you when you were young helpless creature," that was said by a very old father to his adult children. Check on how to deal with miscommunication and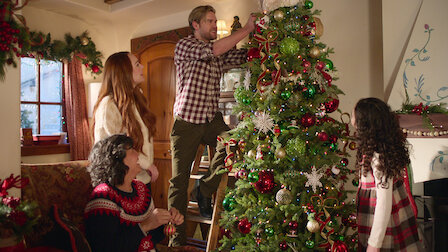 A young, newly engaged heiress has a skiing accident in the days before Christmas. After she is diagnosed with amnesia, she finds herself in the care of the . . . .
It is your weekend recommended movie: "Falling for Christmas". Netflix production, it is simple repeated story but it is a reminder of good qualities appreciation in people. The camera is great covering all these snow scenes.
The movie is a family old-style one and it is full of red color cheerful decoration, which will make you smile and enjoy. You might be inspired to make your own happy decoration.
As soon as you watch it, you'll find yourself turned into an optimistic mood. Try it 😆
Until we talk again, be ready to amusement, with our hugs and kisses ❤
Thank you and always welcome to your pages friends from the US, the UK, Australia, Japan, Kazakhstan, Bulgaria, Spain, Brazil, Kenya, Nigeria, France, Italy, Malaysia, South Africa, Bangladesh, Canada, India, China, Poland, Ireland, Egypt, Nepal, Russia, Portugal, Philippines, Panama, Chile, Germany, Finland, Bosnia & Herzegovina, Greece, Turkey, Jamaica, Ecuador, Kuwait, Turkey, Croatia, Romania, Serbia, Kyrgyzstan, France, Indonesia, Belgium, Cameroon, Argentina, the UAE, Netherlands, Uruguay, Pakistan, Czech Republic, Thailand, Bolivia, Mexico, Trinidad & Tobago, Vietnam, Paraguay, Switzerland, Saudi Arabia, Hong Kong, Norway, Hungary, Latvia, Puerto Rico, Sweden, Singapore, Denmark, Georgia, Taiwan, Estonia, Pakistan, Japan, Spain, Greece, Austria, Uzbekistan, Bahrain, Thailand, Cyprus, Qatar, Tanzania, Ukraine, Colombia, South Korea, New Zealand, Iraq, Costa Rica, Mauritius, American Samoa, Congo- Kinshasa, El Salvador, Réunion, Nepal, Belarus, and all!😉