You always have the option of having your problem solve itself ! 😉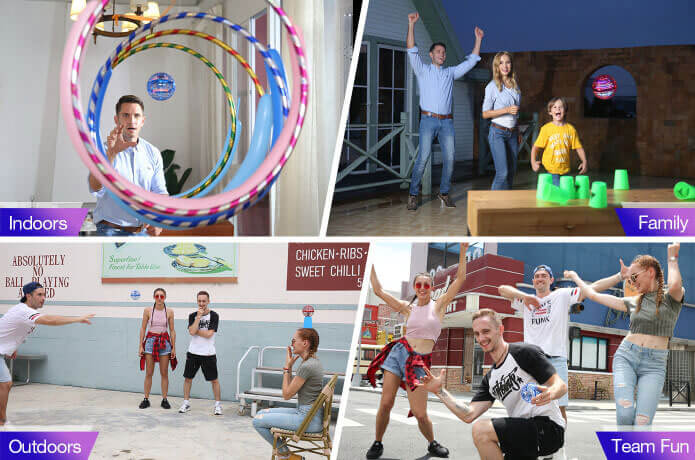 The truth is that many of the gifts in the market are a repitition or seems boring. For you, if you are a mature person and you have all what you think you need, any gift will not really empress you, except of course the thought of of being remembered in certain occasion will continue to have its rays.
Talking about gifts for Christmas or other occasions take a lot of time when you want to get something really special.
One of the places where you will find really special gifts is the Walletguru.
Setting up cameras around the house can be a hassle but the SafeCam 360 makes everything just as easy as pie. This easy to install camera is simple to replace, and setting up takes less than a minute. You . . . more
An item like this special camera and how it works is a good option for a gift; especially, if your friend likes new creations. Another one is the cosmic Globe which can keep your whole family amazed for the whole time.
Until we talk again, be ready to josh, with our hugs and kisses ❤
Thank you and always welcome to your pages friends from the US, the UK, Australia, India, Japan, Kazakhstan, Bulgaria, Spain, Brazil, Kenya, Nigeria, France, Italy, Malaysia, South Africa, Bangladesh, Canada, China, Poland, Ireland, Egypt, Nepal, Russia, Portugal, Philippines, Panama,  Chile,  Germany,  Finland,  Bosnia & Herzegovina, Greece, Turkey, Jamaica, Ecuador, Kuwait, Turkey,  Croatia, Romania, Serbia, Kyrgyzstan, France, Indonesia,  Belgium,  Cameroon,  Argentina, the UAE, Netherlands,  Uruguay, Pakistan, Czech Republic, Thailand, Bolivia, Mexico, Trinidad &  Tobago, Vietnam,  Paraguay, Switzerland, Saudi Arabia,  Hong Kong, Norway,  Hungary, Latvia,  Puerto Rico,  Sweden,  Singapore,  Denmark, Georgia, Taiwan, Estonia, Pakistan, Japan,  Spain,   Greece, Austria, Uzbekistan, Bahrain, Thailand, Cyprus,  Qatar, Tanzania,  Ukraine, Colombia,  South Korea, New Zealand,  Iraq, Costa Rica, Mauritius, American Samoa, Congo- Kinshasa,  El Salvador,  Réunion, Nepal,  Belarus, and all!😉