Stand up for yourself; nobody else will! 😉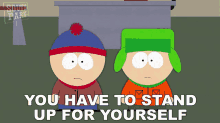 Picking up on you is unacceptable. While you're trying your best not to be rude or disrespectful to anybody, some people do not understand the simplest rules of decencey.
When a front desk clerk shouts at one during being a guest, it is a big deal. It means that this hotel failed to hire the right people who study hospitality basics and principles before anything else. Why? Because the whole hotels industry is built on how to be hospitable to your guests. 
Remember that anyone who goes to a hotel must have a good reason for doing it, or else he will stay home enjoying his own space.
Being rude to someone is disrespectful, and if it happened to you, you should stand up for yourself. Start by building up your confidence. Then, decrease the number of apologies you make. With respect, decline any battle that someone wants to drag you into it; in other words, abort any attempt to provoke you.
There are plenty of methods that could remind you that you deserve respect and that nobody should look down at you for any reason.
Until we talk again, be ready to get what you want, with our hugs and kisses ❤
Thanks for being here dear friends from the US, the UK, India, Canada, Philippines, Nigeria, Germany, Mexico, Portugal, Kenya, Hungary, China, South Korea, Colombia, Argentina, Maylasia, Japan, Ireland, Indonesia, Finland, Australia, Tailand, and all!😉