Even if you disagree with the designer's interpretation, you should admit the creativity if you were a real leader! 😉 Welcome back friends from  
the US, the UK, India, Germany, and Finland!

  😉

Your friend, Ben, shared the following two pictures with all of you. It's a unique residential complex, where the imagination of the architect surpassed all other expectations.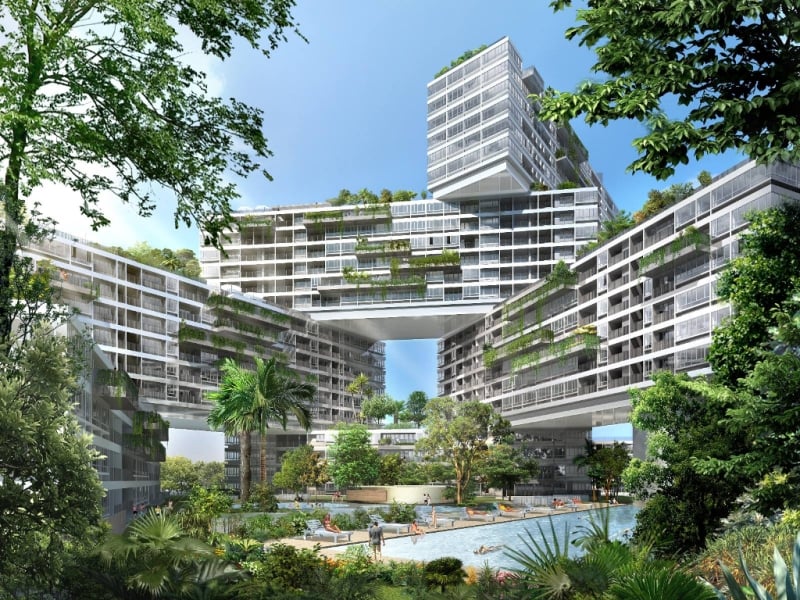 The place is Singapore, where apartments are arranged in that strange combo complex, as if it was pieces of dominoes rather than stories of apartments.

You can interpret it the way you want, but certainly there was a philosophy behind that design, that can be only explained by its designer.
Until we chat again, engage with your comments on our topics, use the unique inspiration that you'll get from our versatile collection, with our hugs and kisses ❤